Details
Exploring the Human and Dog Relationship
Case Study Shortcuts
-Click the links to skip to portfolio elements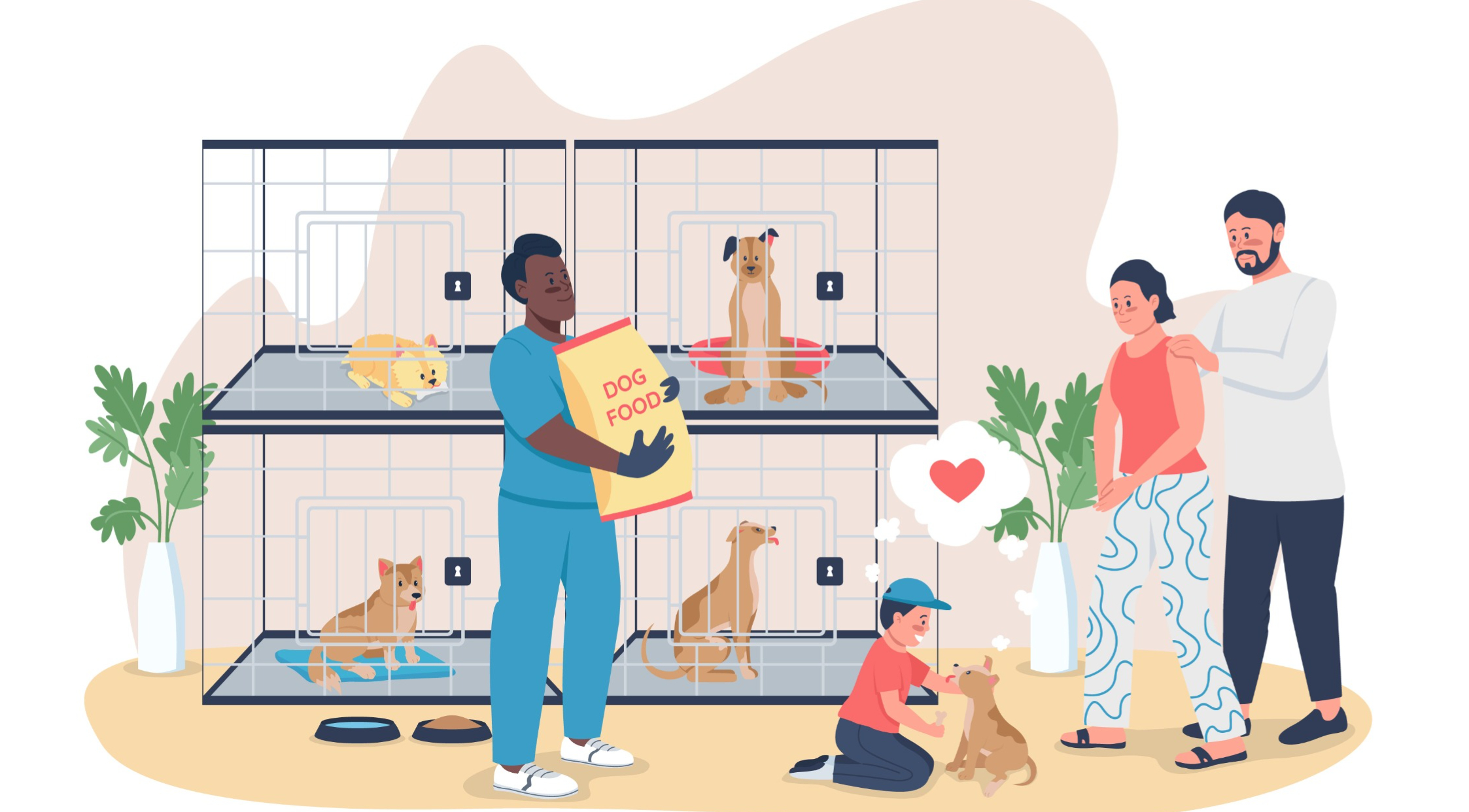 What was asked?
Details Groom, Play, and Stay owner Tracy Underwood shared her vision for servicing the expanding Fortville, IN community's pet needs by offering an online one stop shop for event information, booking information, and location information. The goal being to make Details to go to facility for pet care in the Fortville, IN area.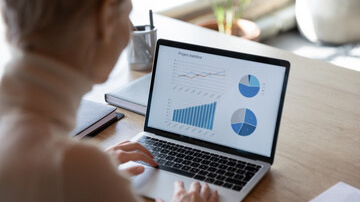 Access upcoming events using the new Details web site

Book appointments for grooming, daycare, and overnight boarding using the Details website

Have fun and get the most out of the human and dog relationship by learning fun facts about our 4 legged friends!

Meet our team and gather valuable location information all while having the ability to leave us feedback on the Details web site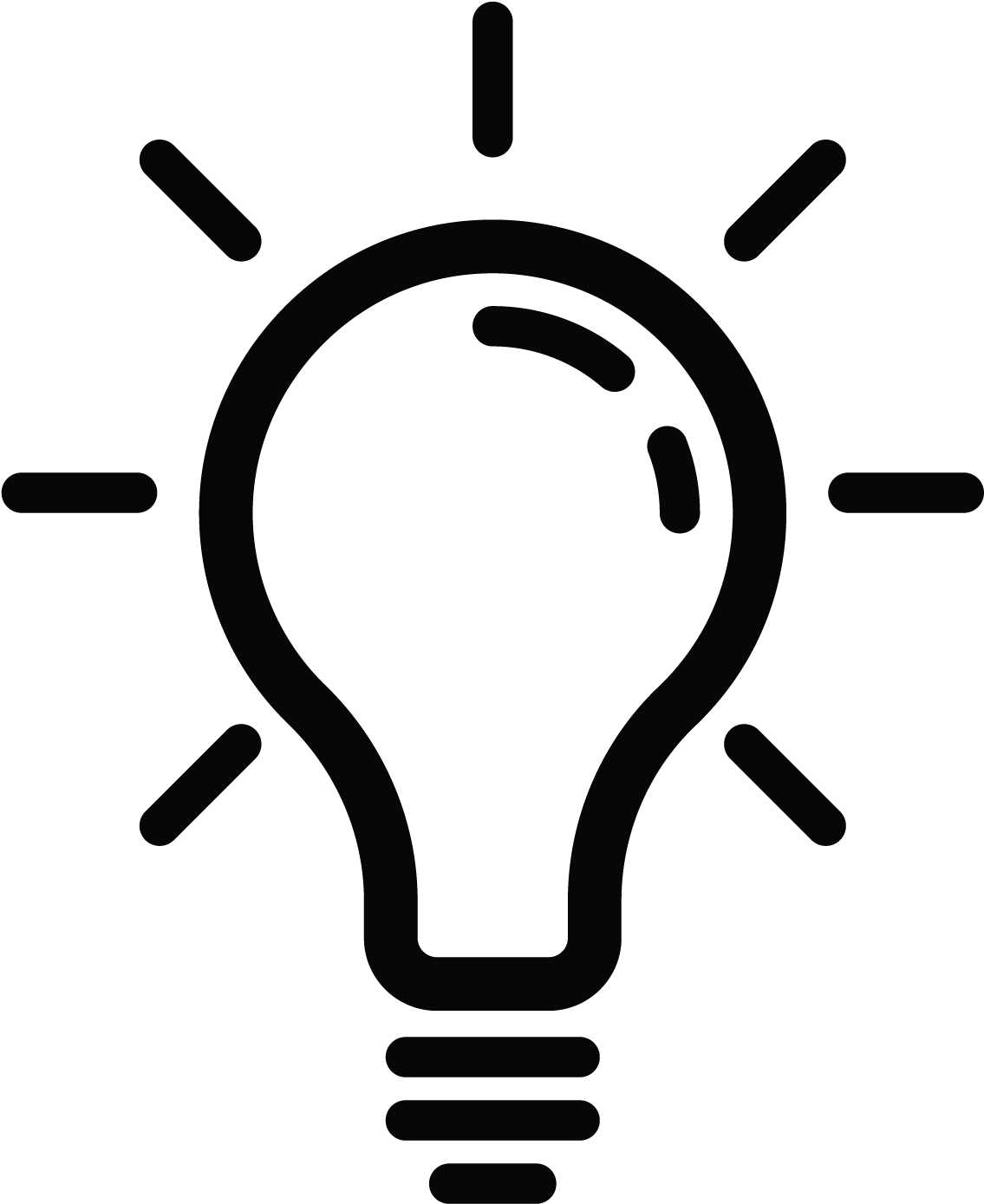 The Solution
---
Create an informative, fun, one stop website for Fortville, IN and the surrounding communities aimed at celebrating the human and dog relationship while taking into account user's pain points.
Display events happening at Details throughout the year and increase public interest

Educate the user base with fun facts about dogs to illustrate how dogs are unique
Provide family fun videos that show fun interactions between humans and dogs
Create a best in class one stop shop pet service site for grooming, boarding, and daycare

Show a meet the team segment to allow customers to increase comfort levels

Provide feedback possibilities both via chat and contact forms

Allow active location finding regardless of where people are coming from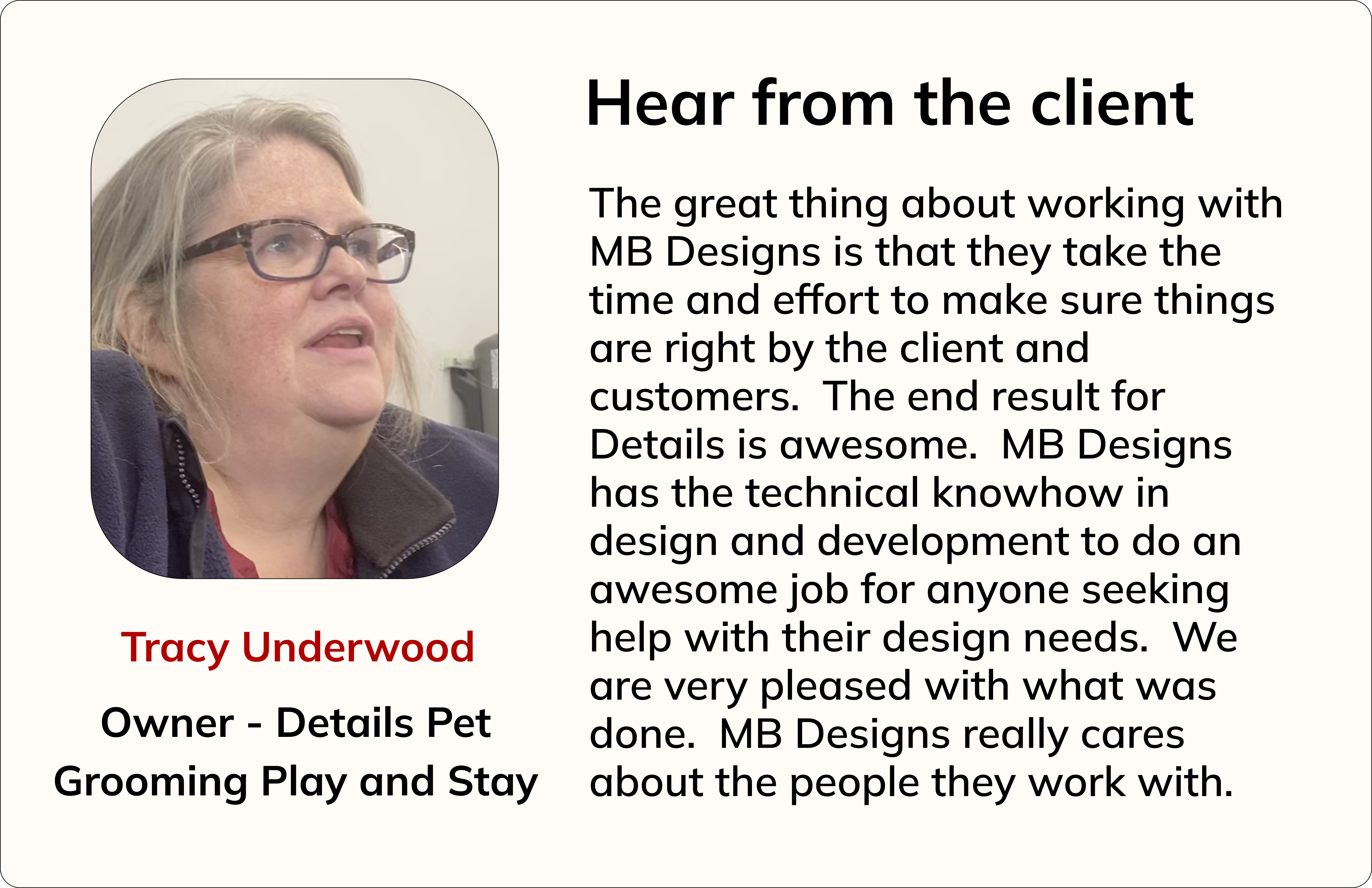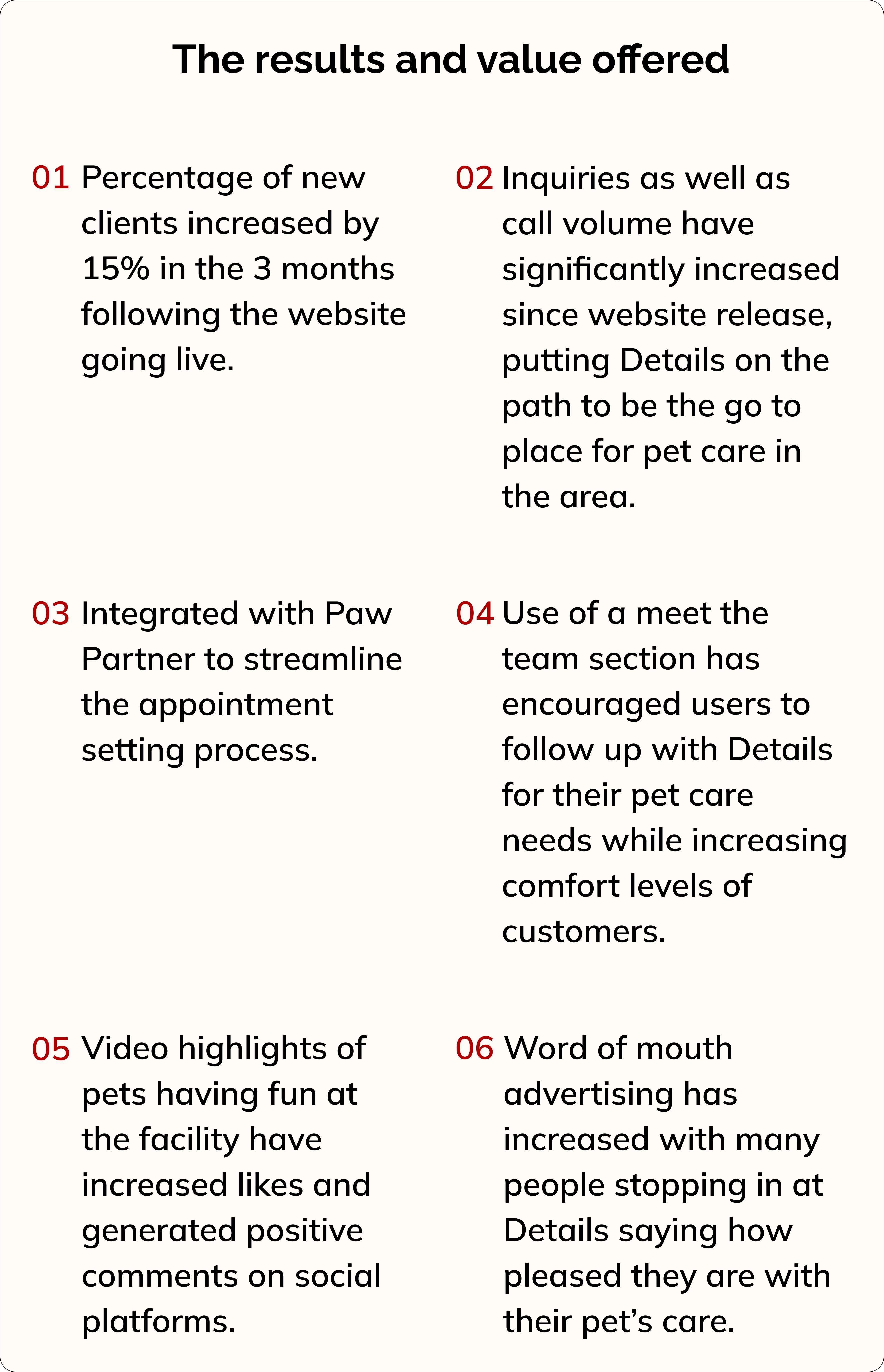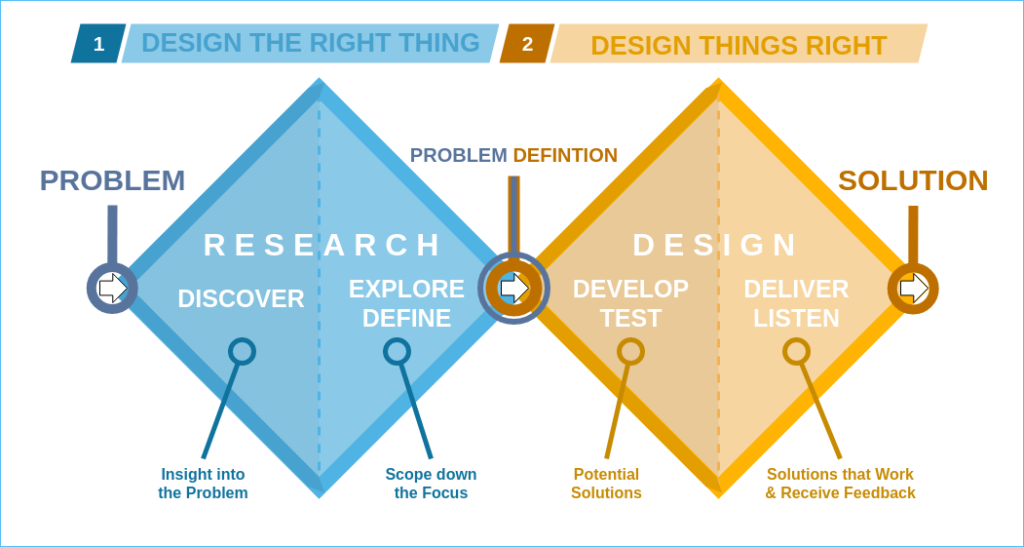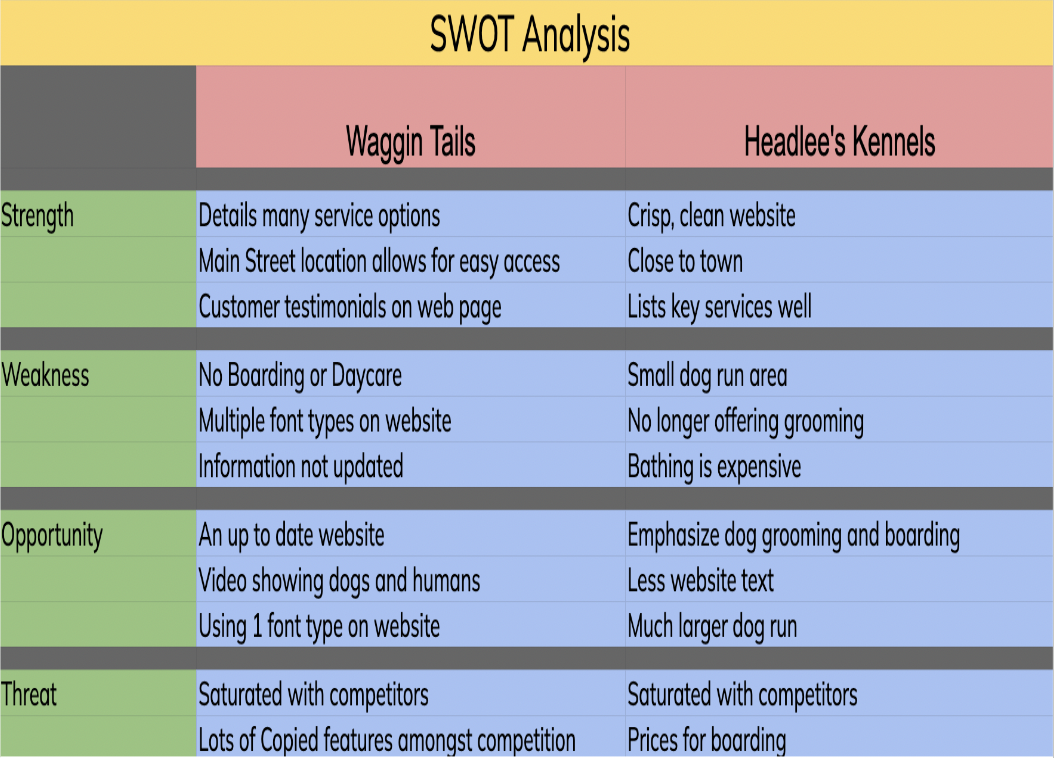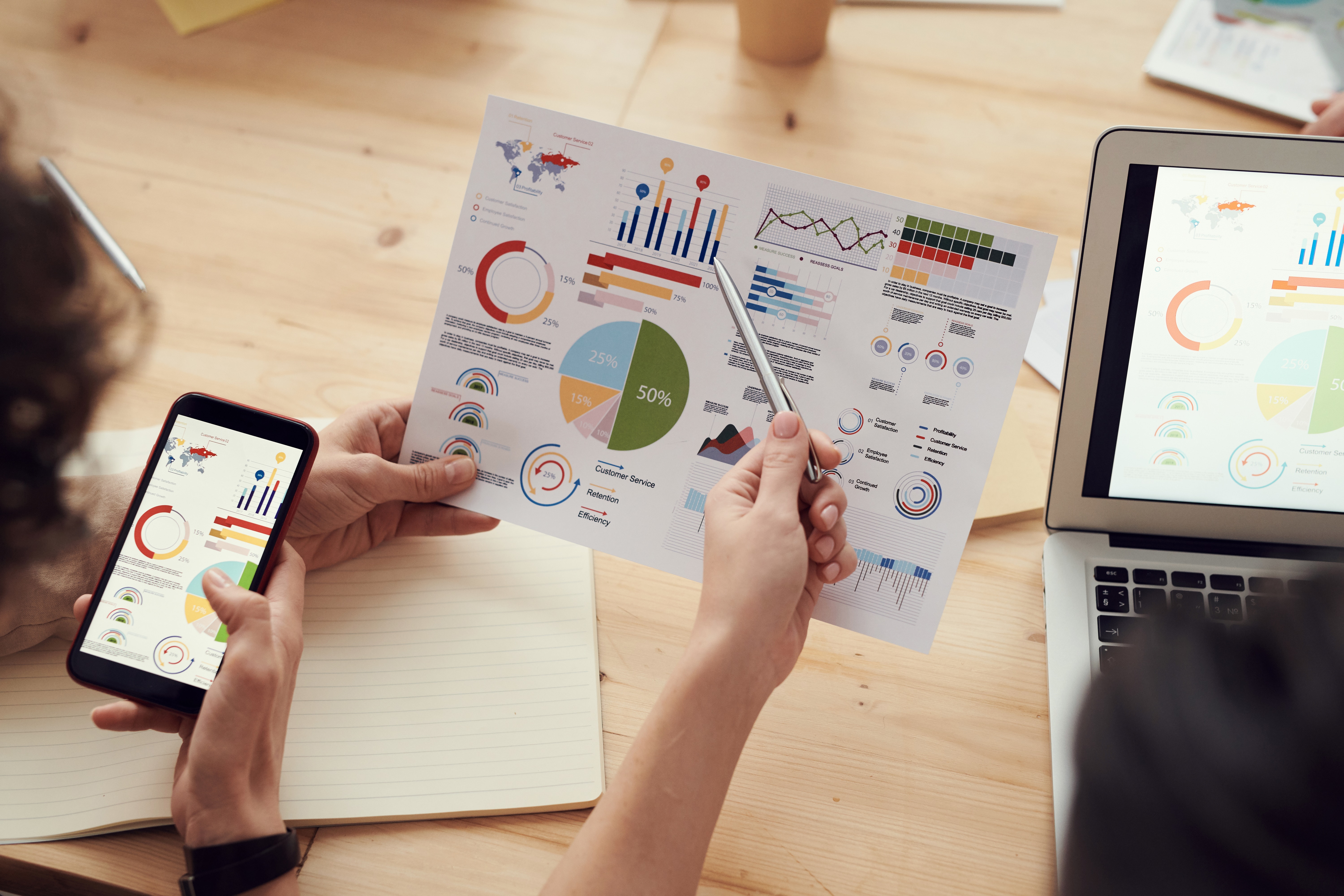 Surveys (Quantitative)
After the project kickoff, we defined our research strategy and objectives. Understanding the target audience and their challenges were our priority. First, we built an online survey and shared it in various relevant communities. In just a few days, we received 25 submissions. The questions were a combination of open ended and multiple choice possibilities. Based on these, we identified some common pain points, which lead us to the next step of gaining qualitative data via user interviews.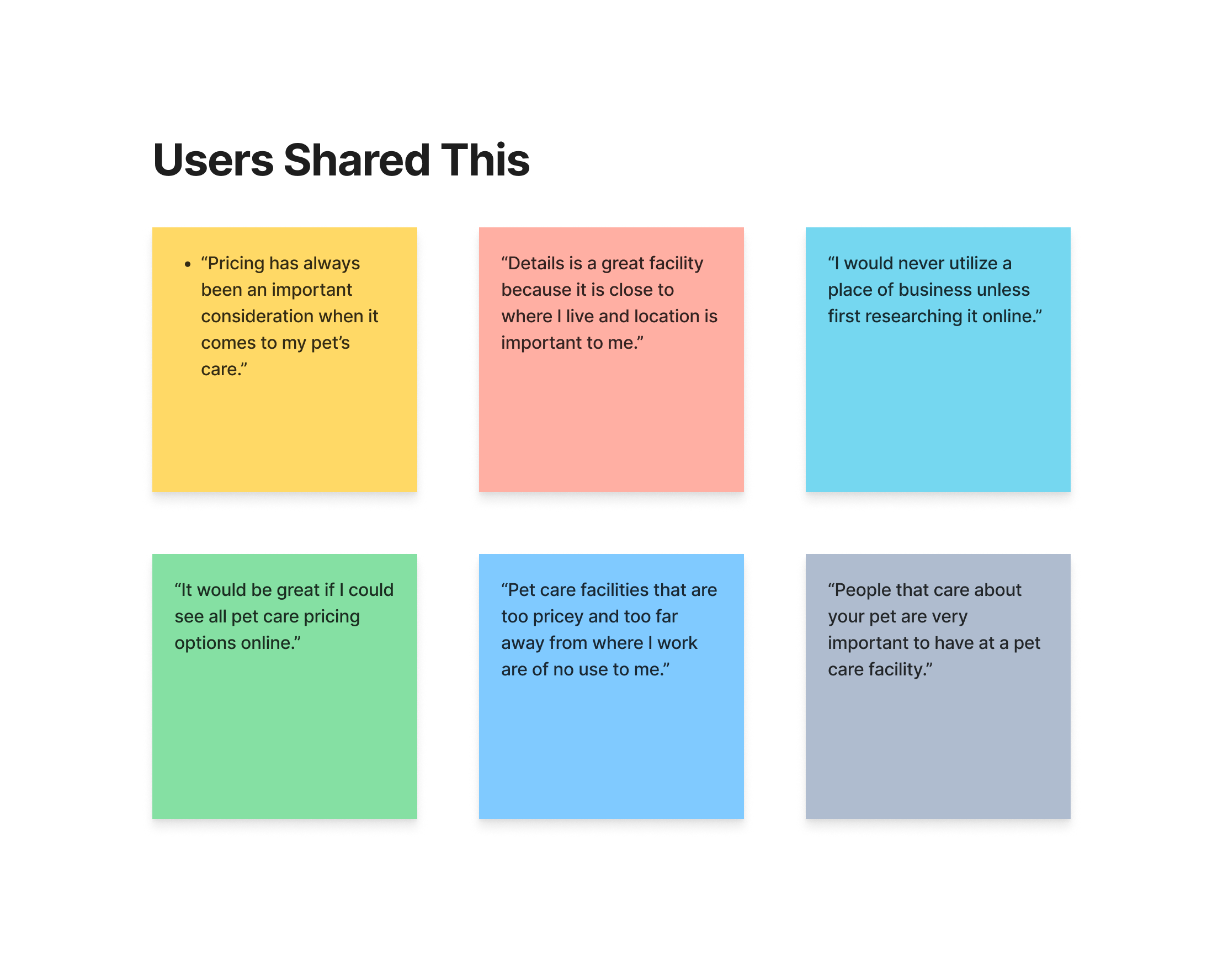 Interviews (Qualitative)
During the research phase of the project, I conducted user interviews to build new personas and to inform the design. Together with the team, we prepared an interview script with 12 open-ended questions, focusing on our target audiences' values, motivations, and daily routines. In 4 days, I recruited and interviewed 6 users remotely. We referenced the user interview findings throughout the entire design process. The following were key take aways and pain points.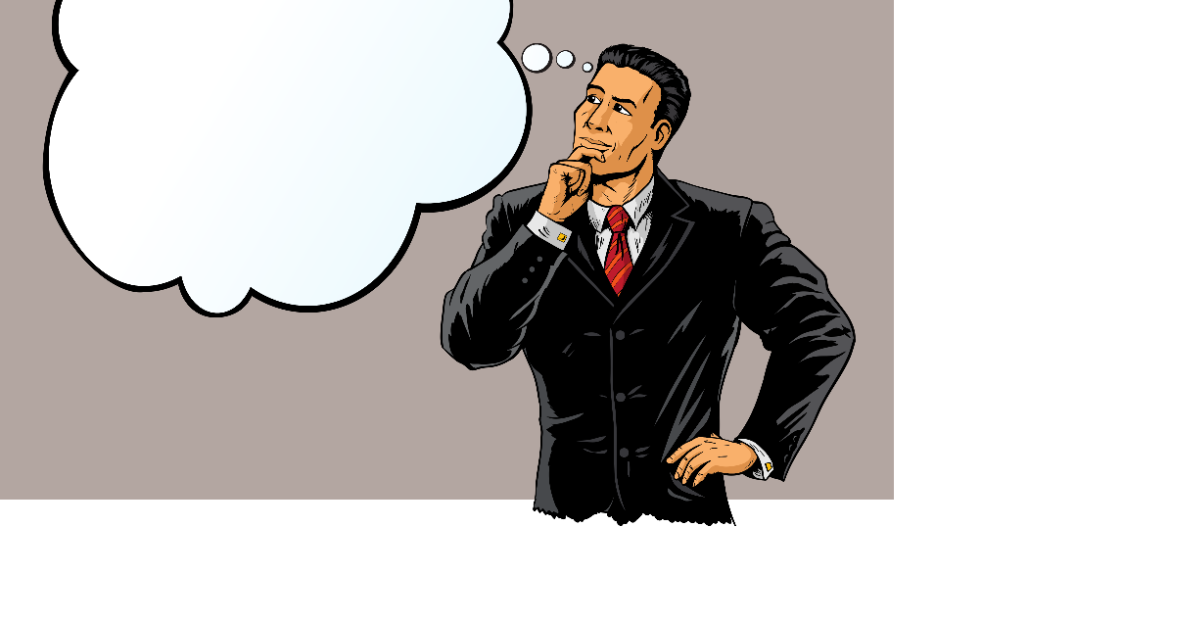 Personas
We wanted to form a deeper understanding of our users' goals, needs, experiences, and behaviors. So, we created personas for each of our user segments. They were based on user interviews and surveys, and we kept updating them throughout the project as we gathered more data. We used these personas whenever we wanted to step out of ourselves and reconsider our initial ideas.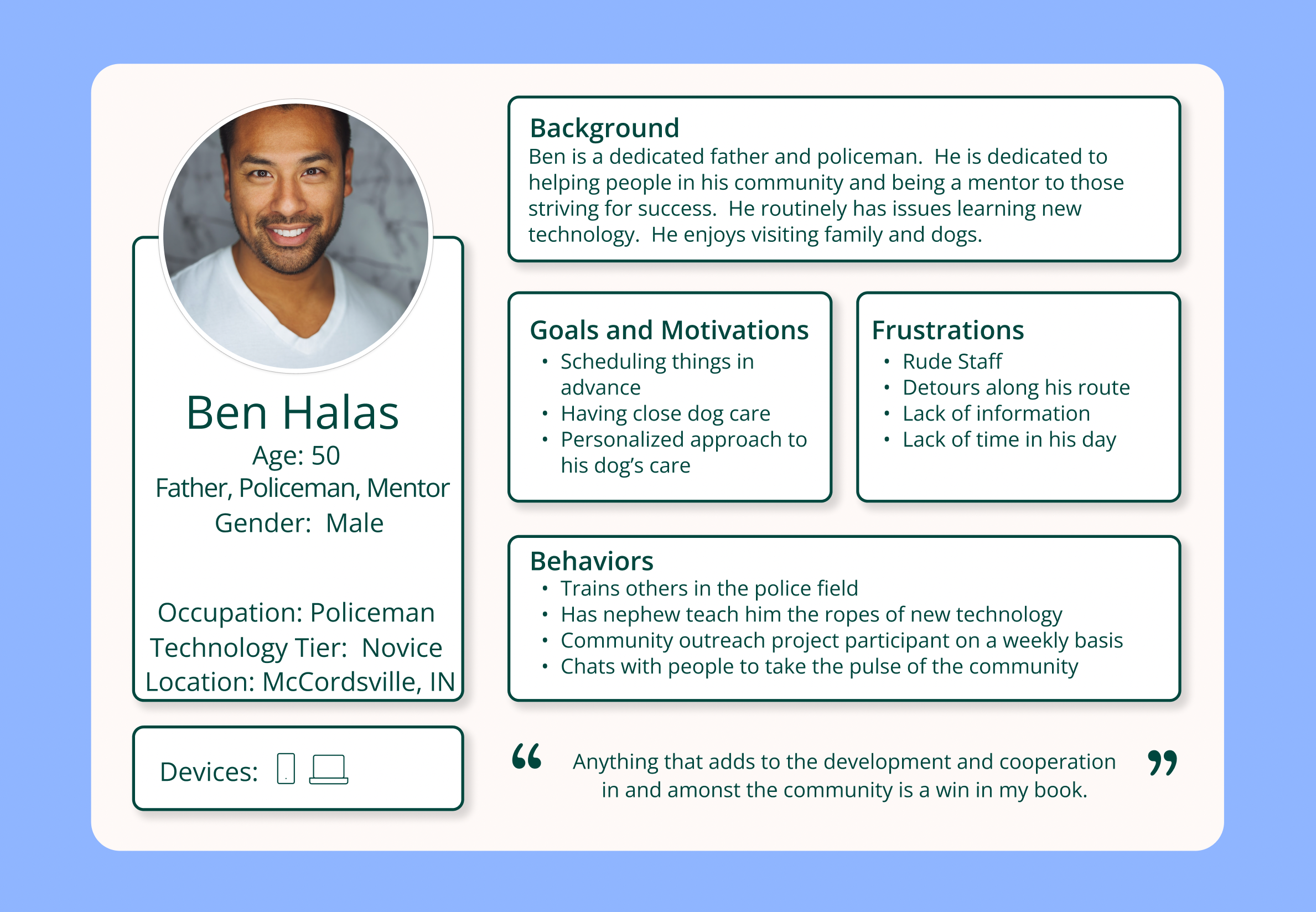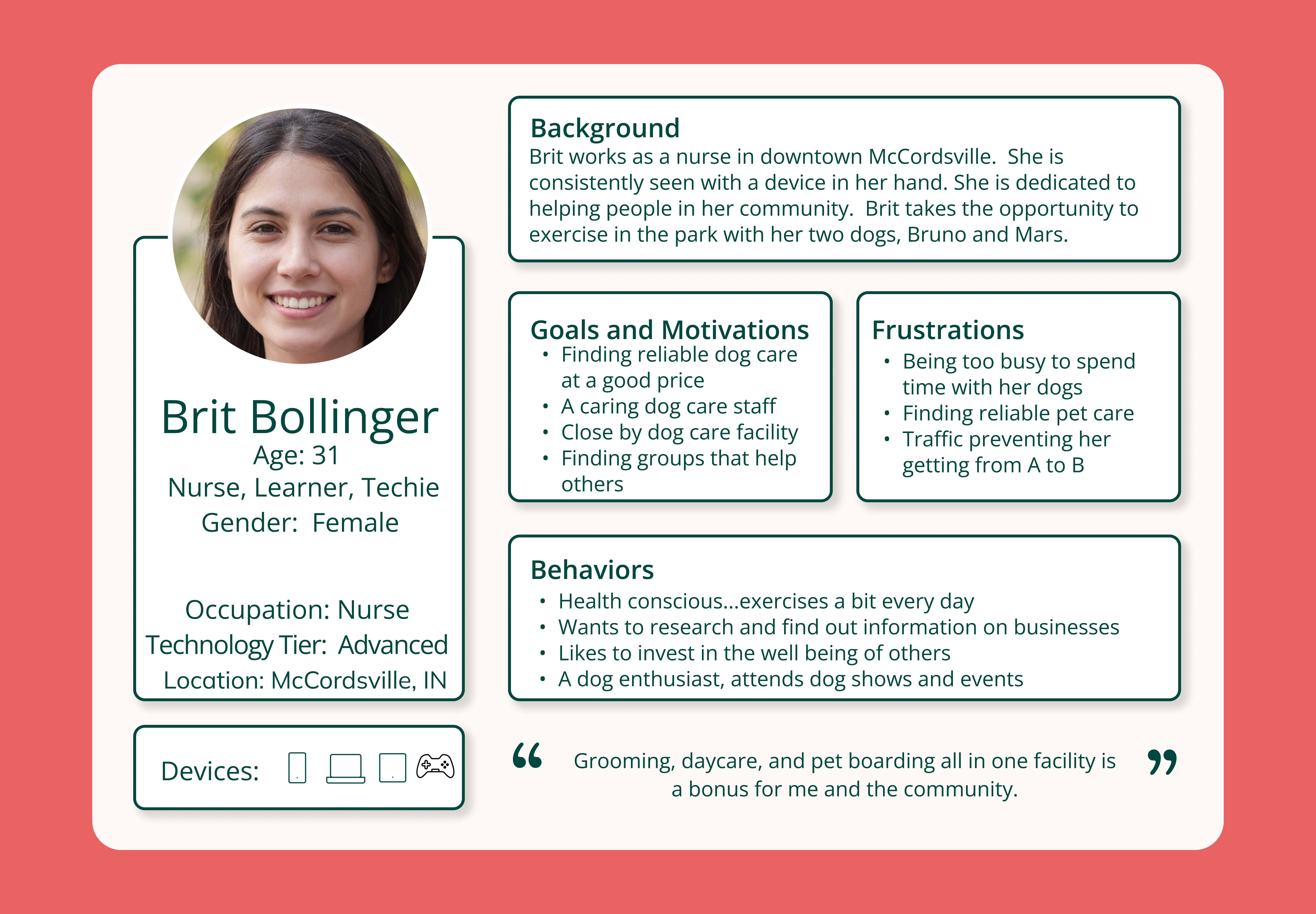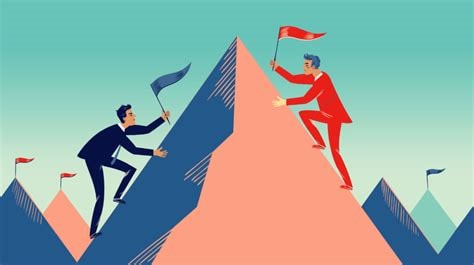 User Journey
With the business goal in mind, we make sure that our users reach the appointment page without any hiccups. So, we sketched a current-state user journey map, to identify opportunities for improvement. We identified 2 unnecessary steps and potential drop off points in the flow. By eliminating these from the new design, we ended up with a much faster appointment setting experience that contributes to ease of use. We then laid out the user's experience as pet owners by utilizing high priority user stories and charting out a user flow diagram.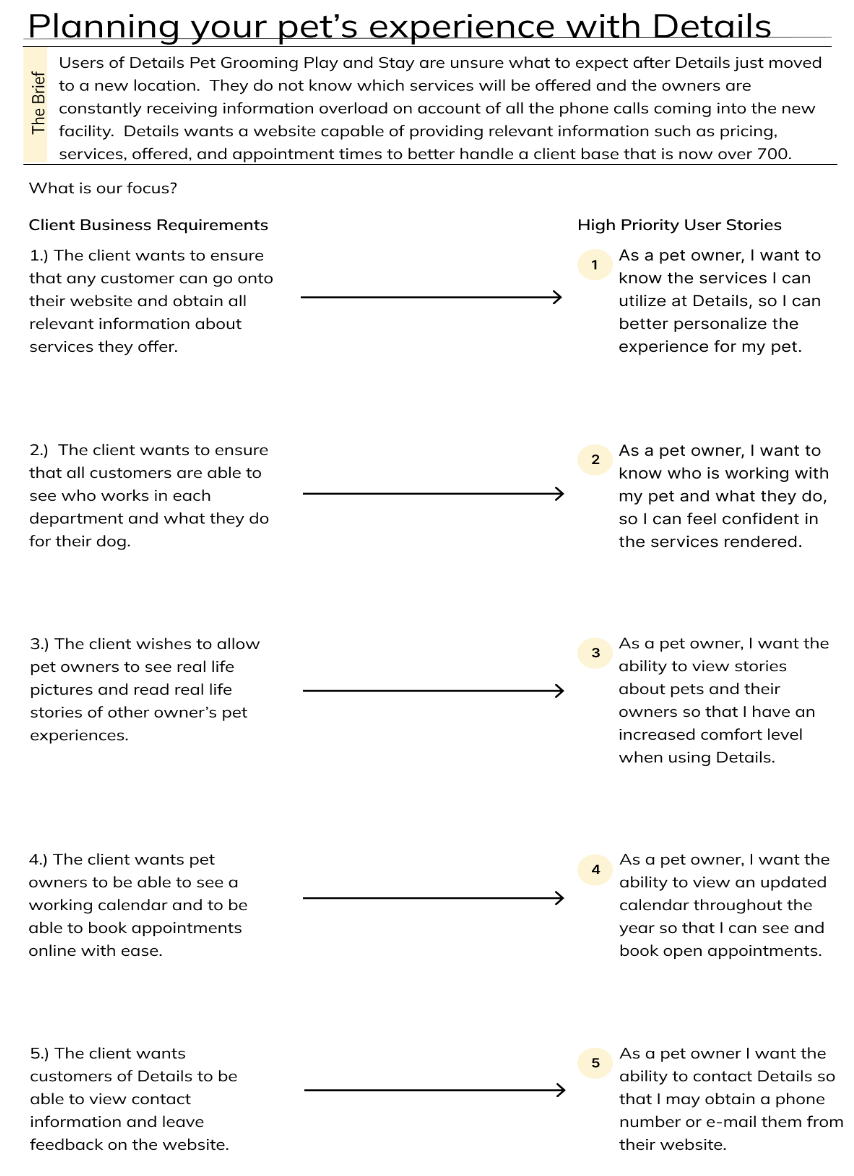 Sketches
I began the design process with low-fidelity sketches and wireframes to accelerate decision-making through visualization without losing time. My sketches were based on the initial user interviews, the business goal, and the heuristic evaluation. They each pointed to the fact that there were too many distractions in the flow. We came back to the sketches throughout the entire design process to make sure that we don't lose sight of our primary goals and ideas. The initial goal of these sketches was to brainstorm possibilities for developing a concise flow. The initial ideas were centered around including images of the human and dog interactions taking place. A carousel option lends itself to this tactic. The sketches along with preference testing helped us make some initial wireframes.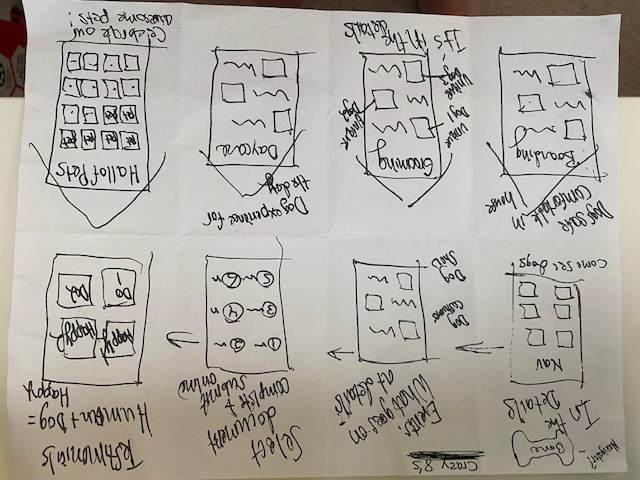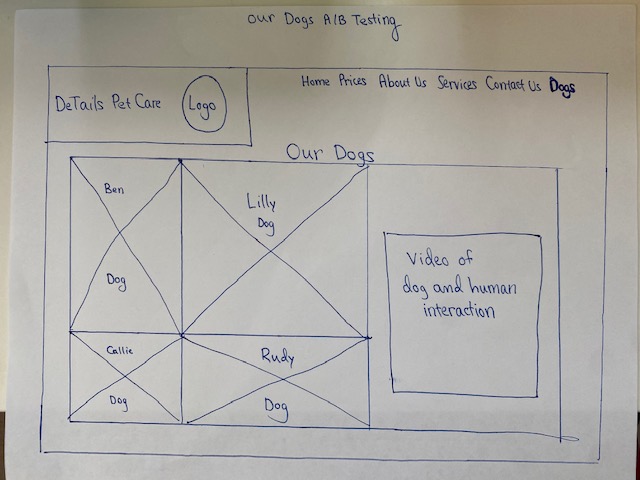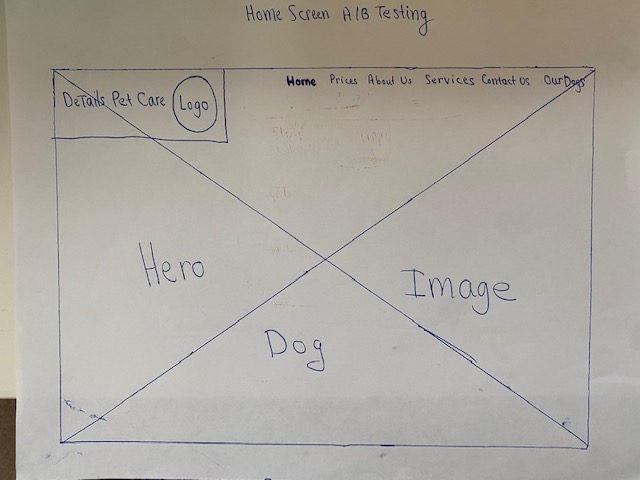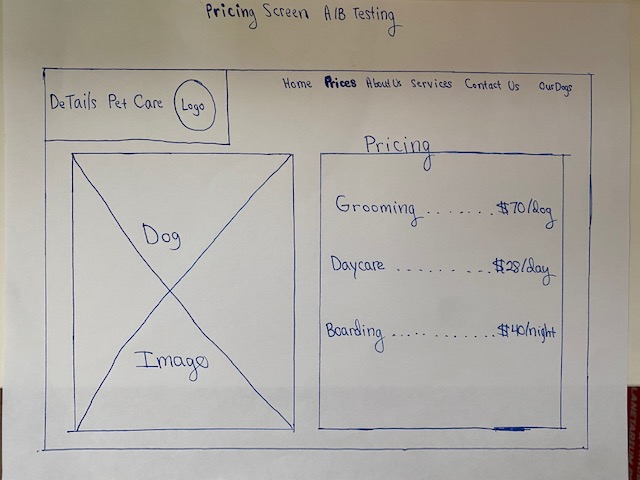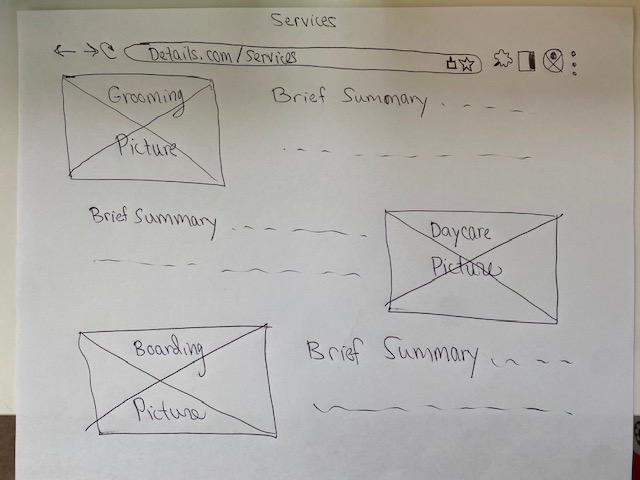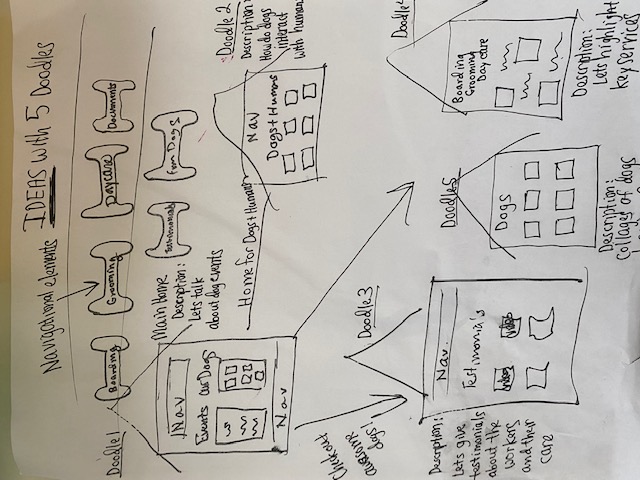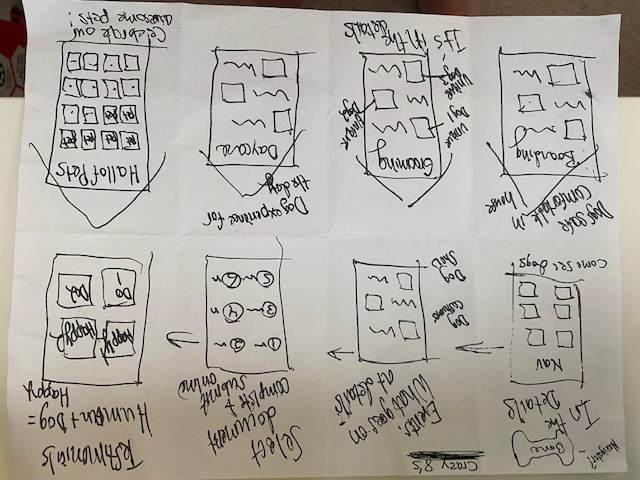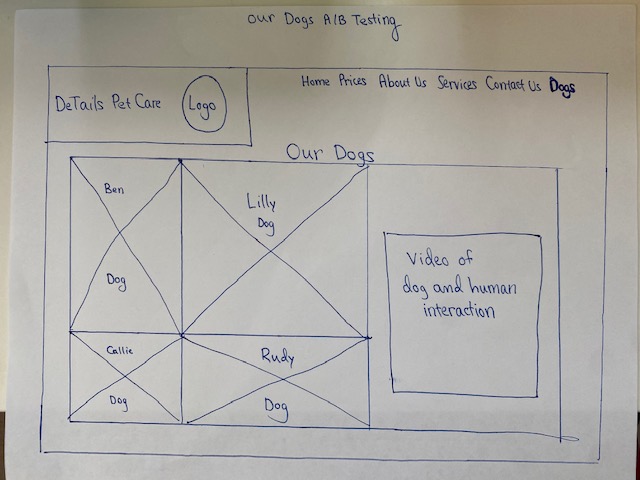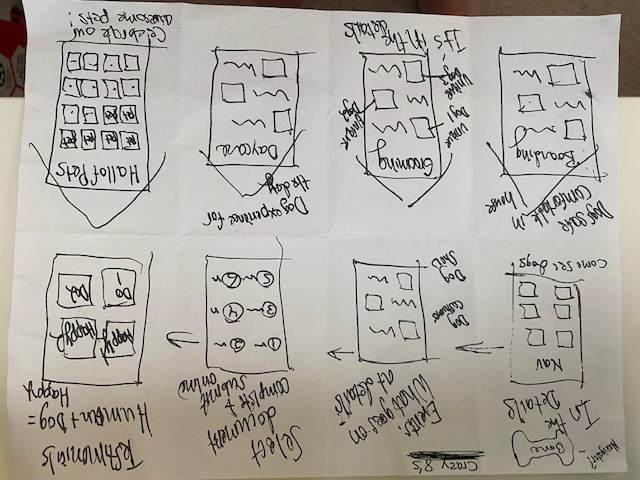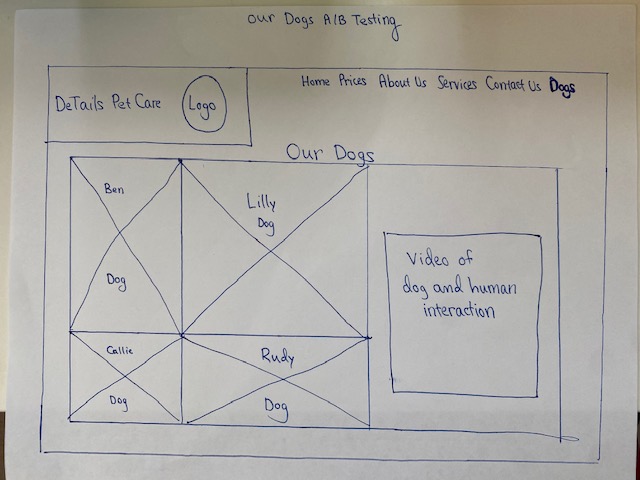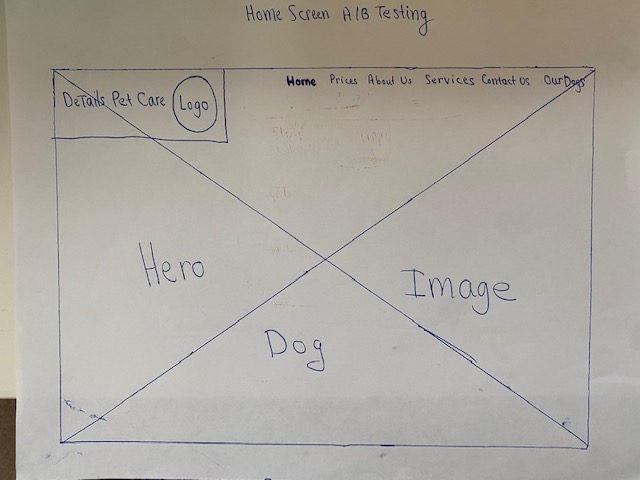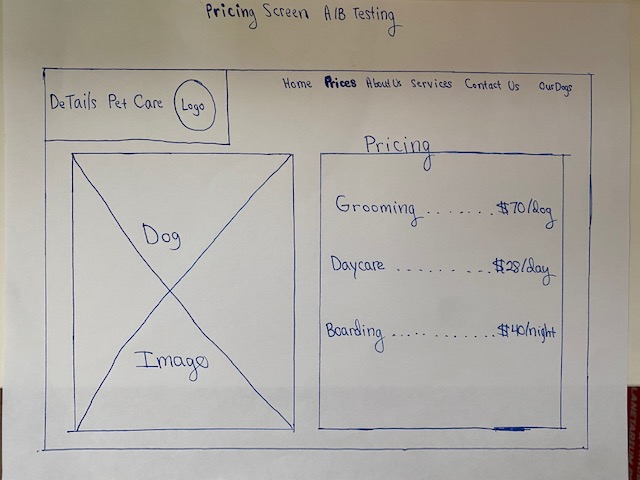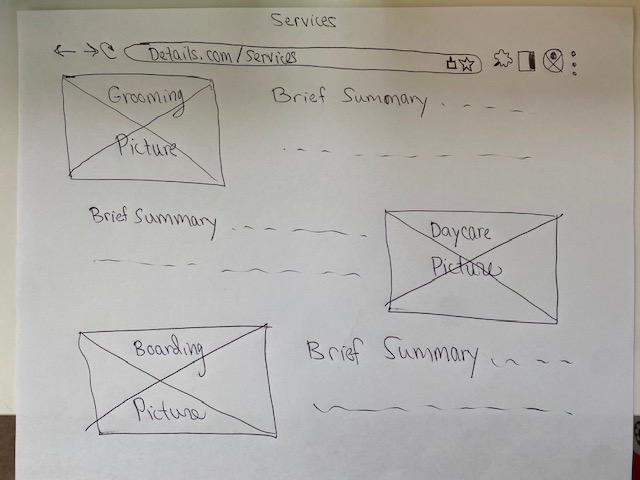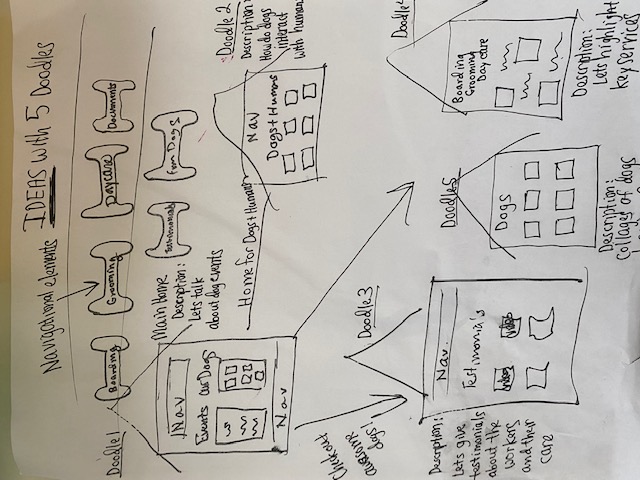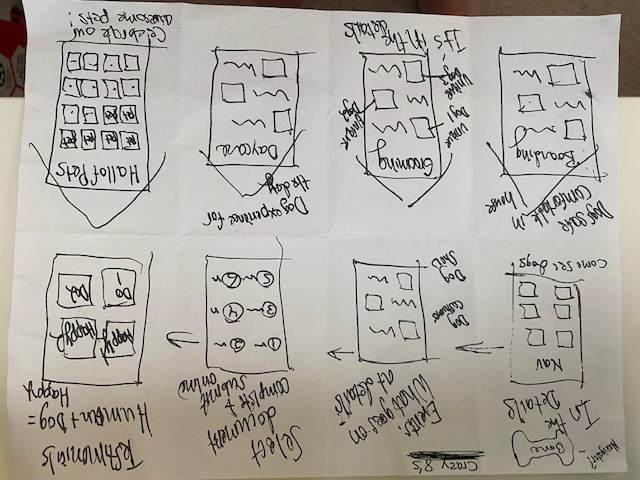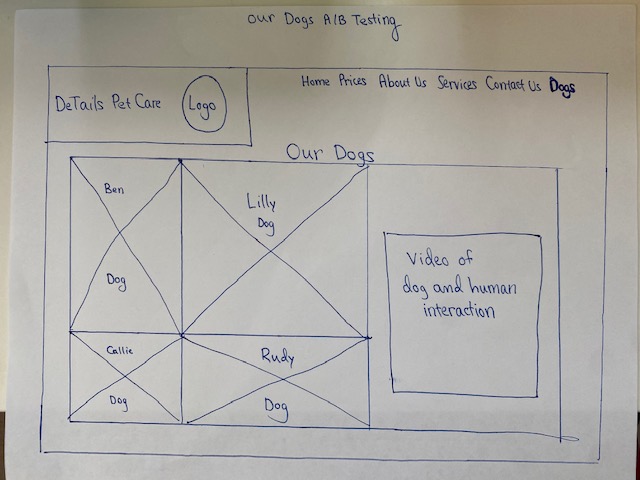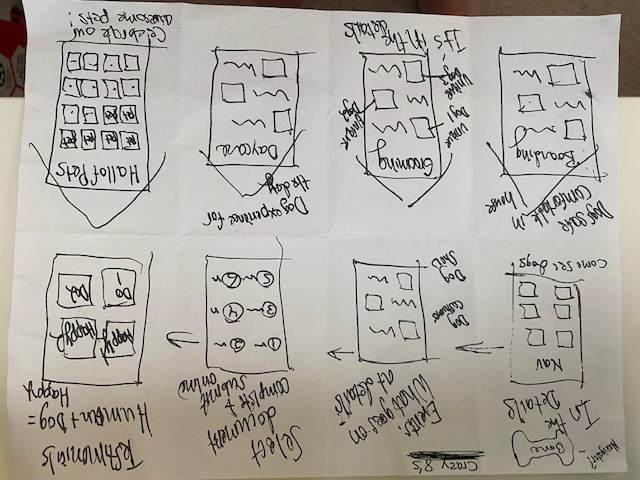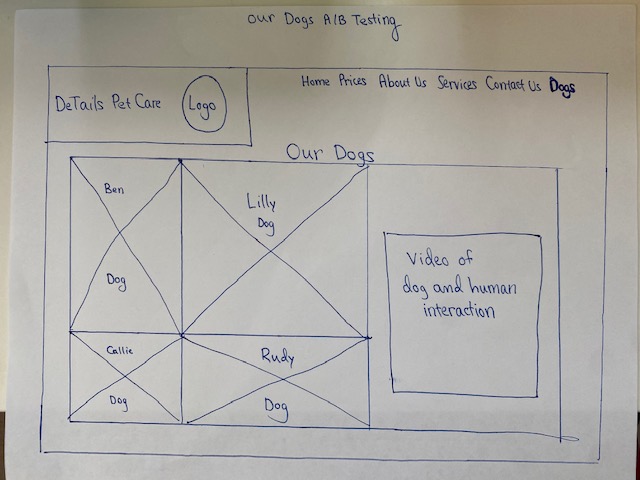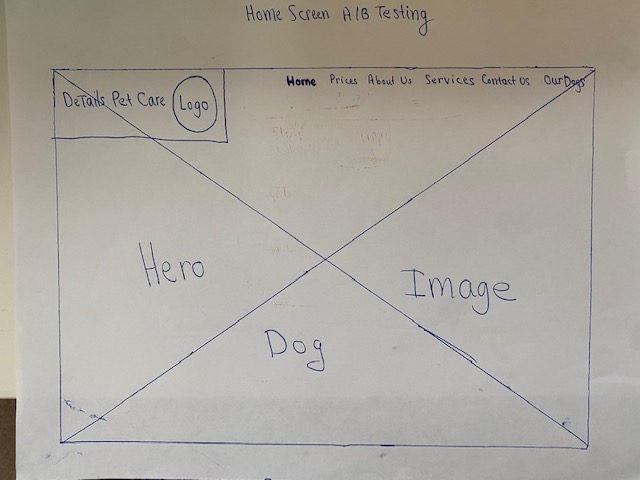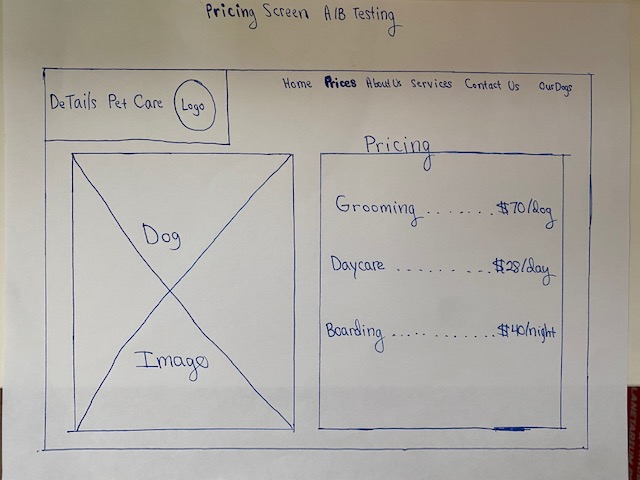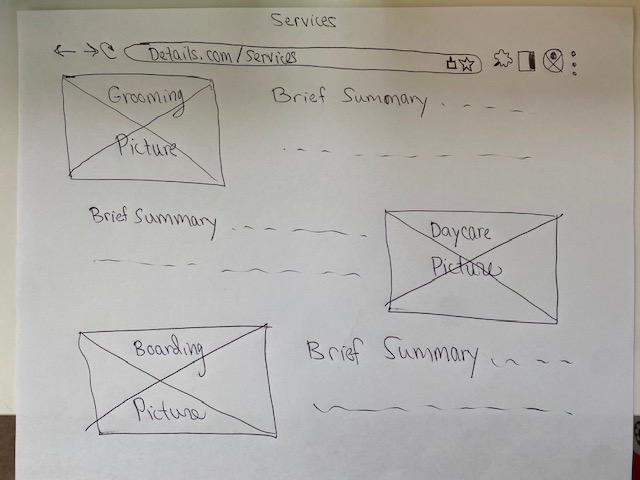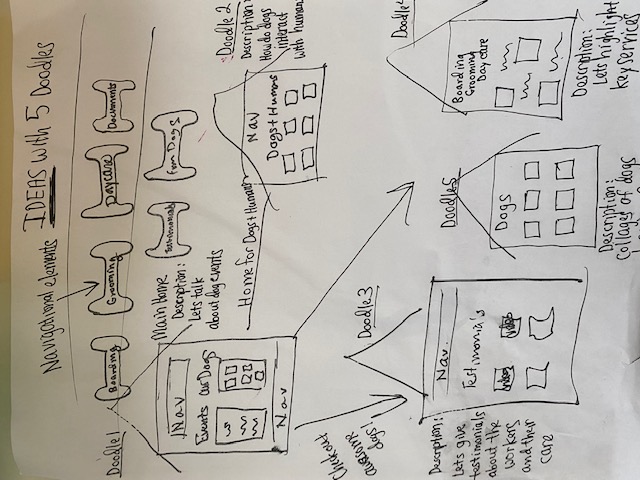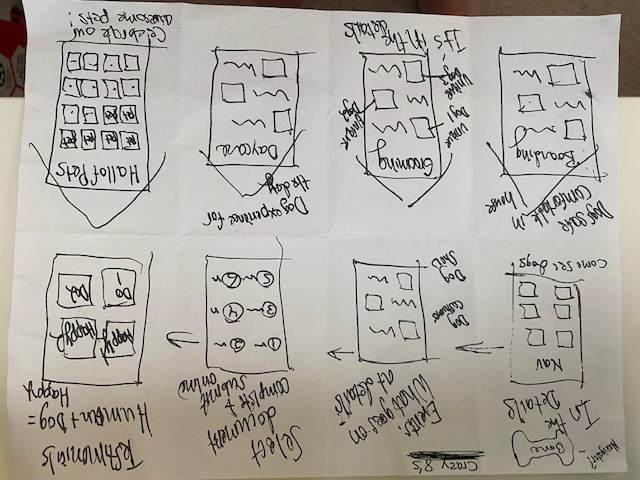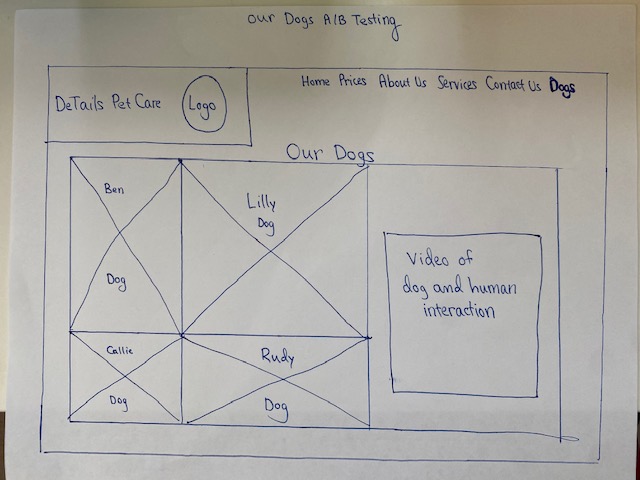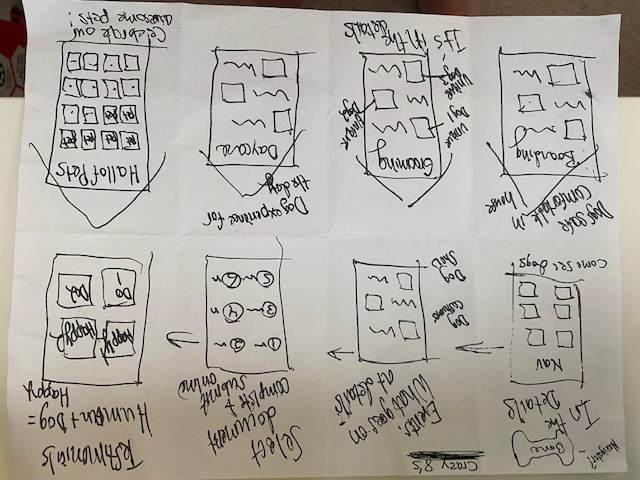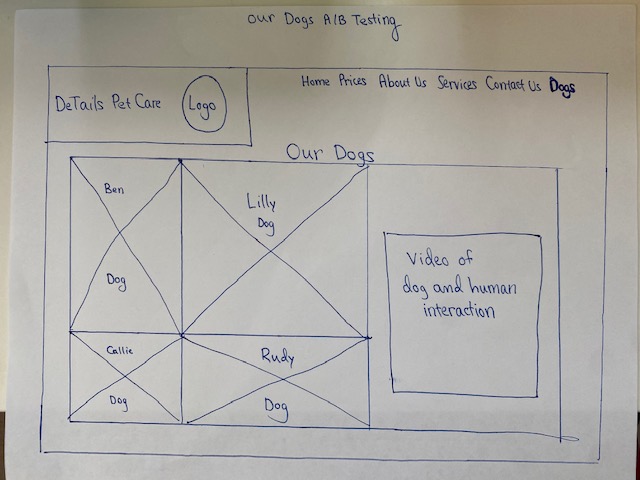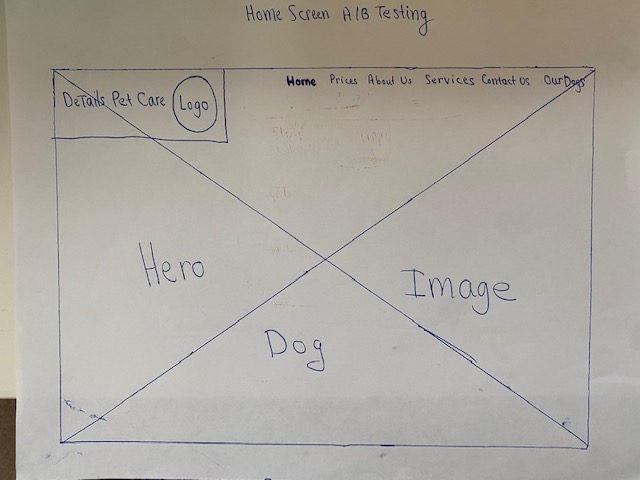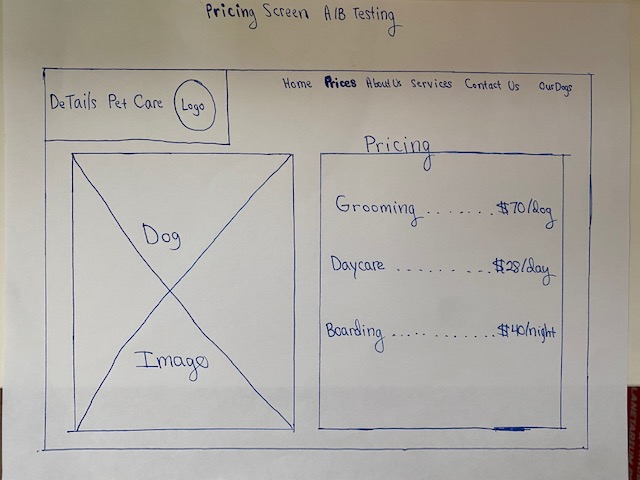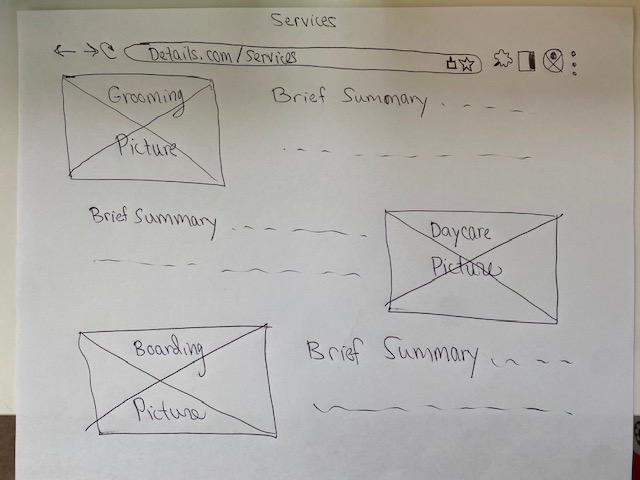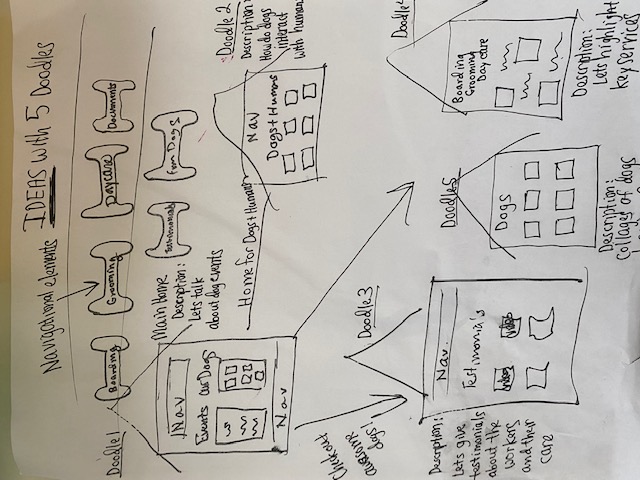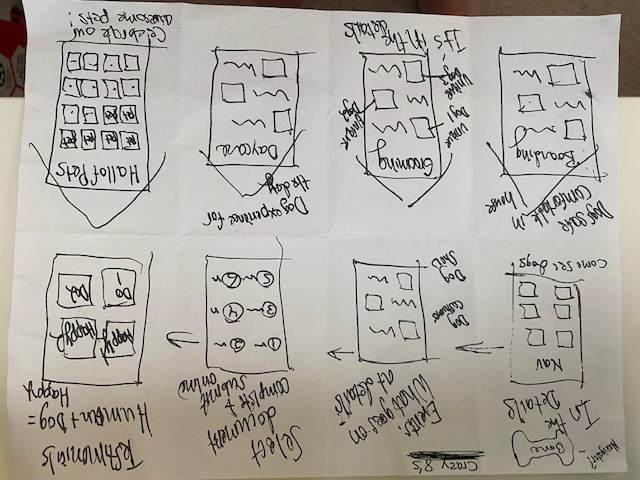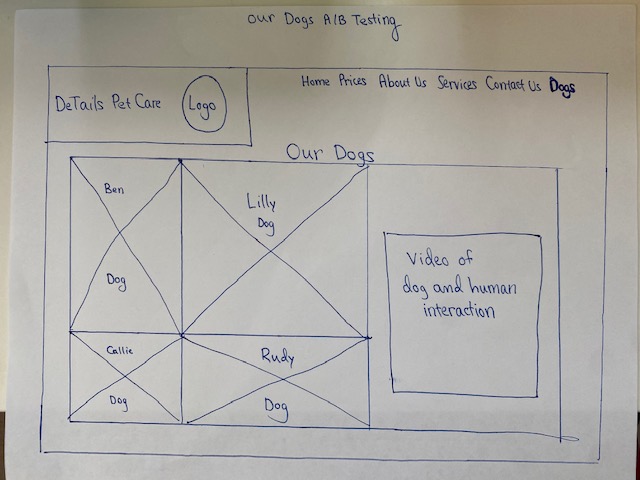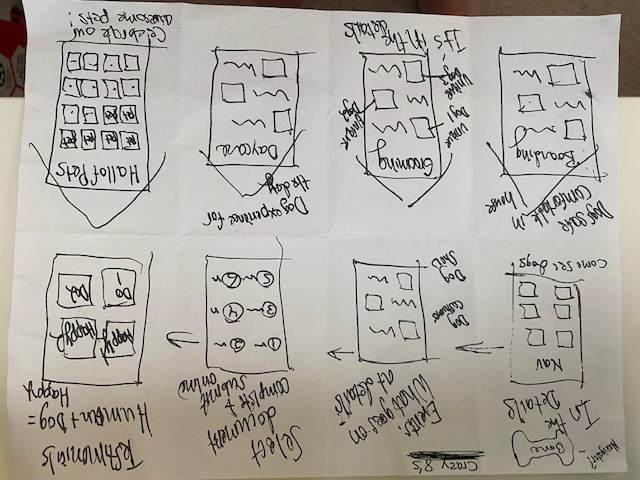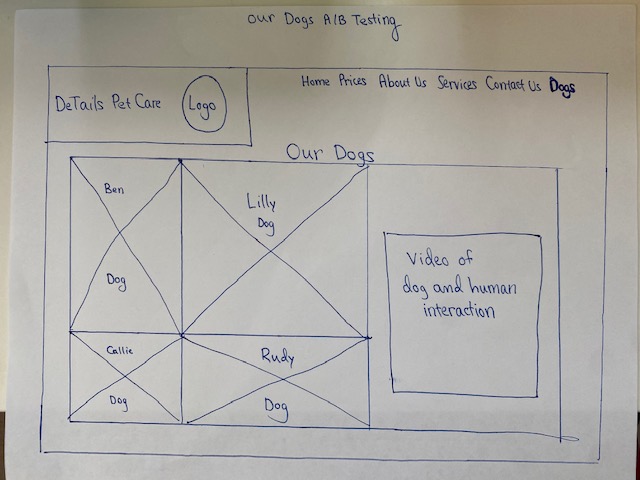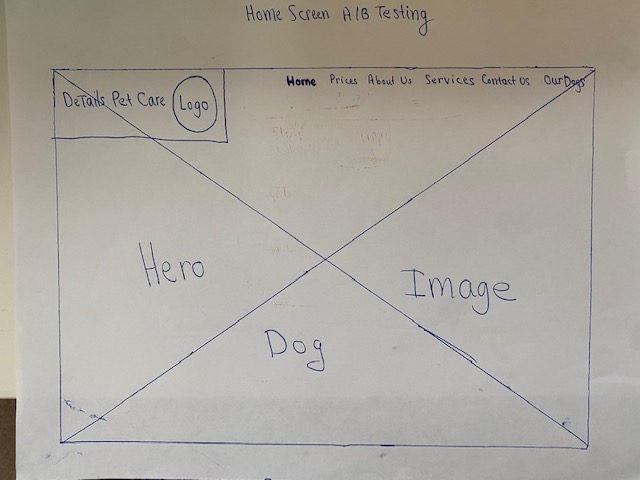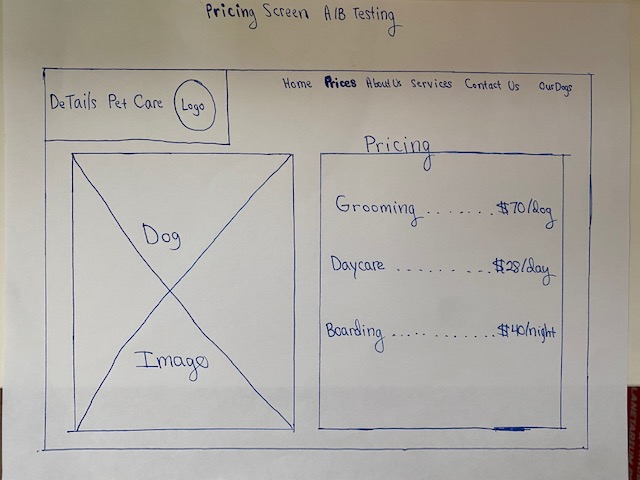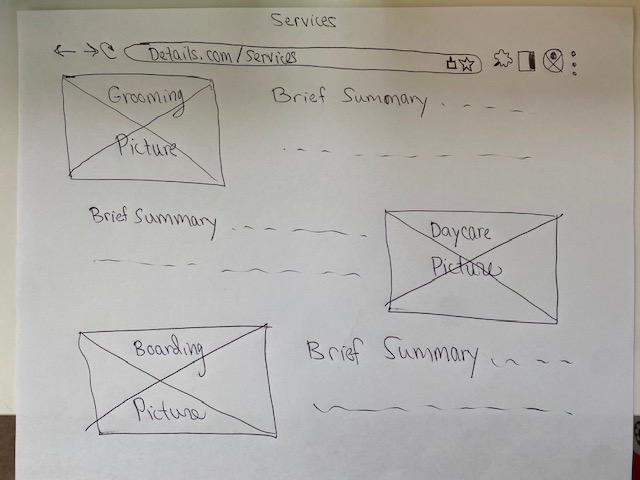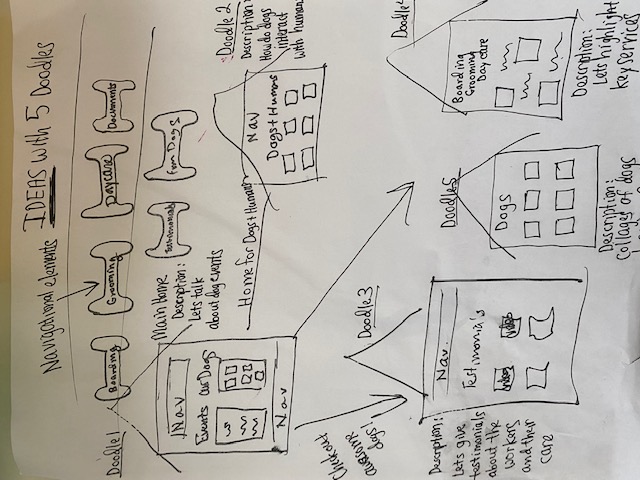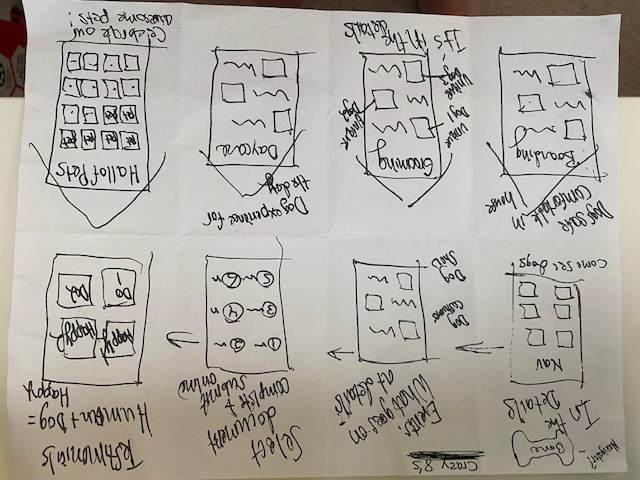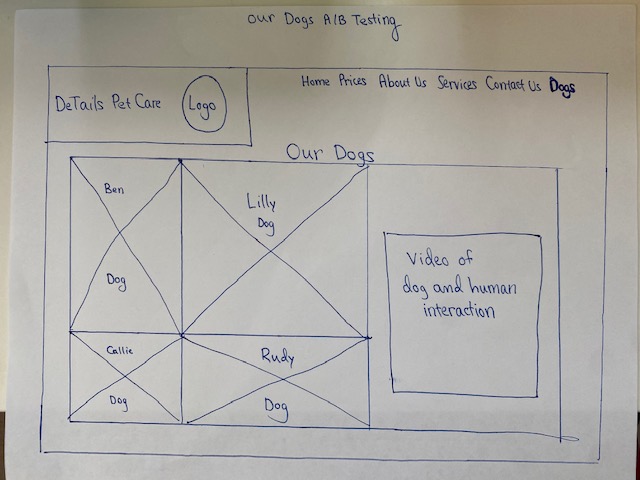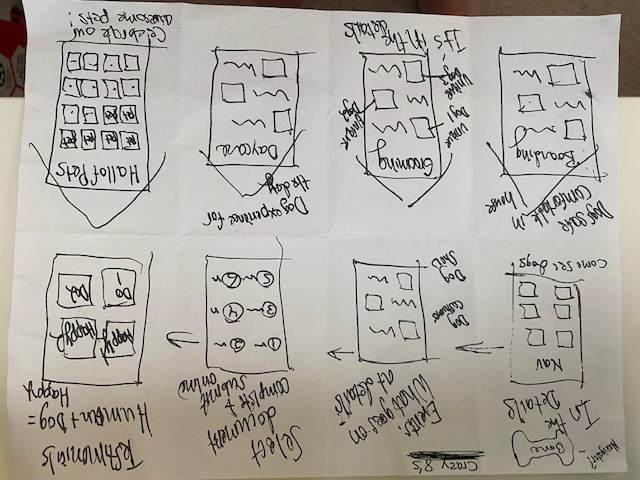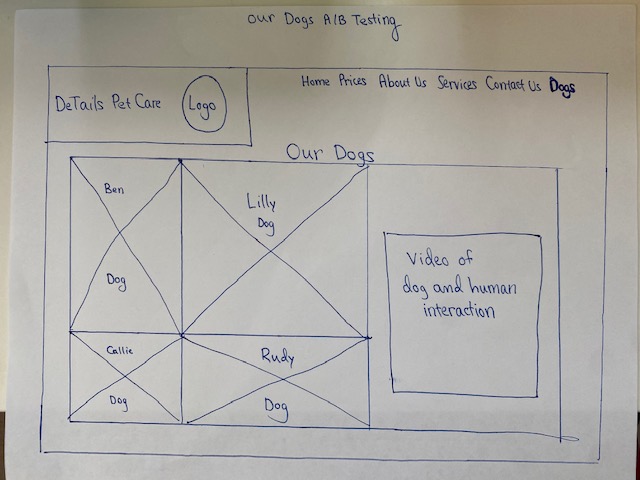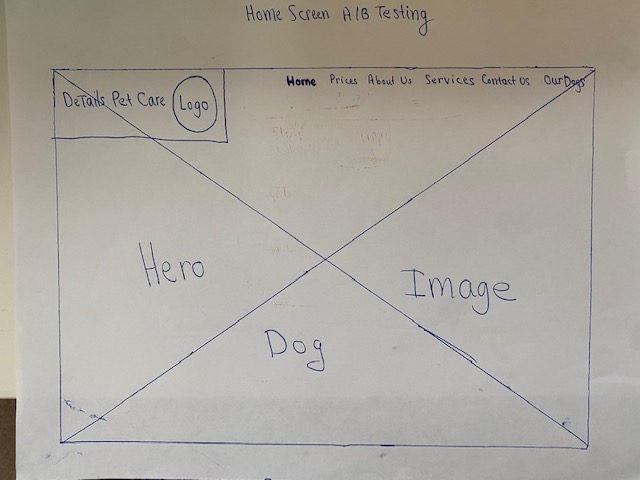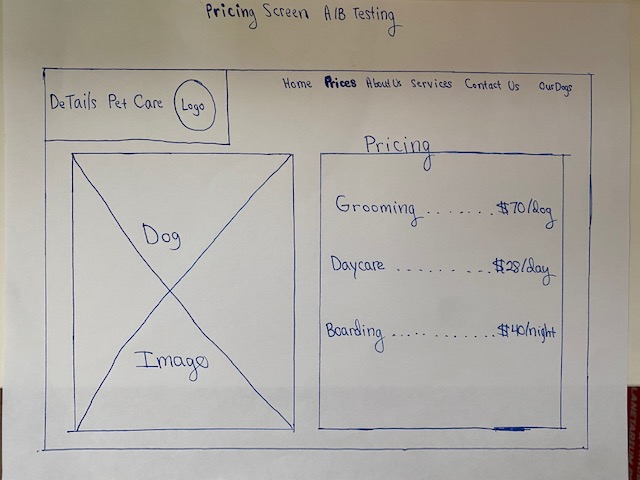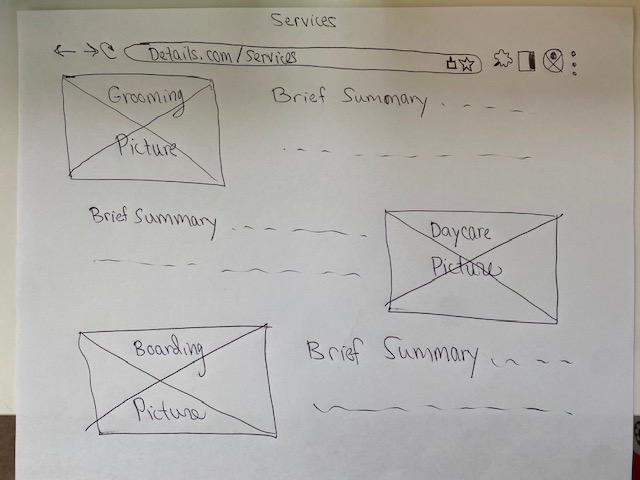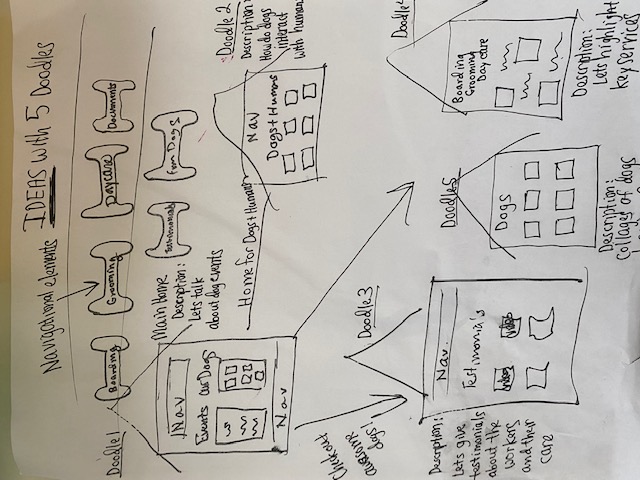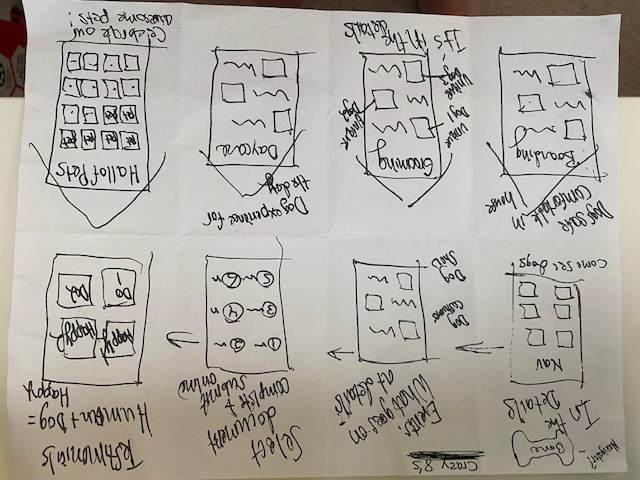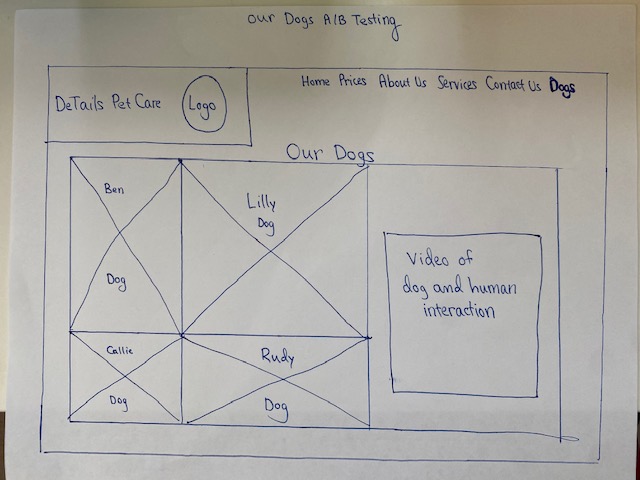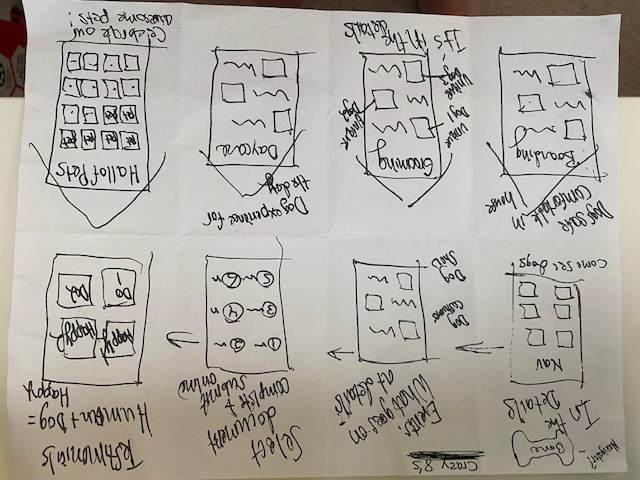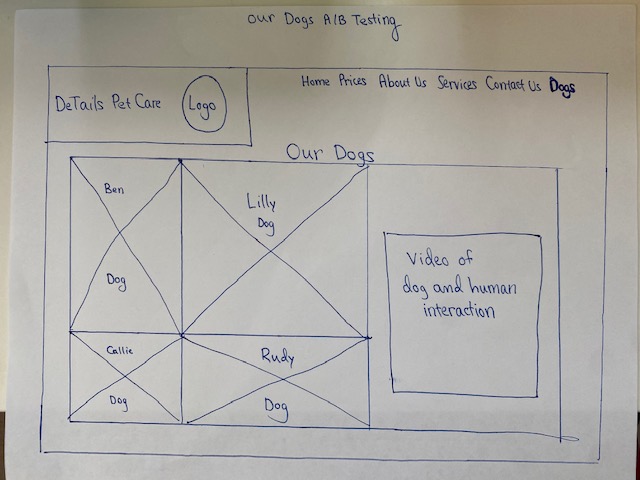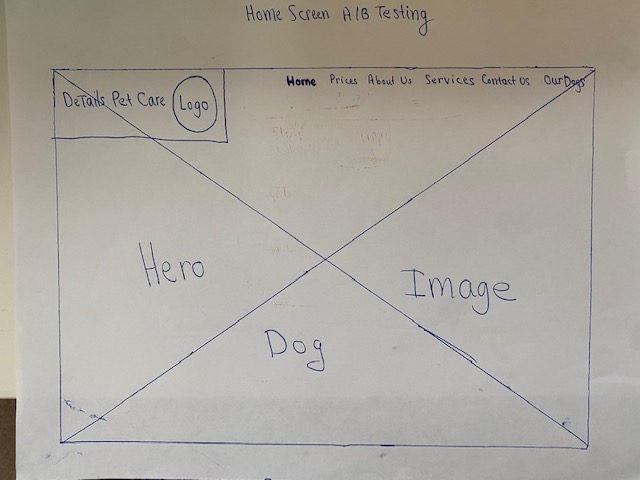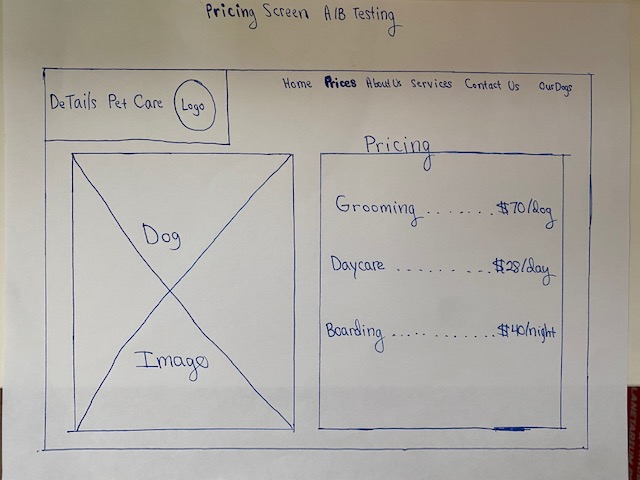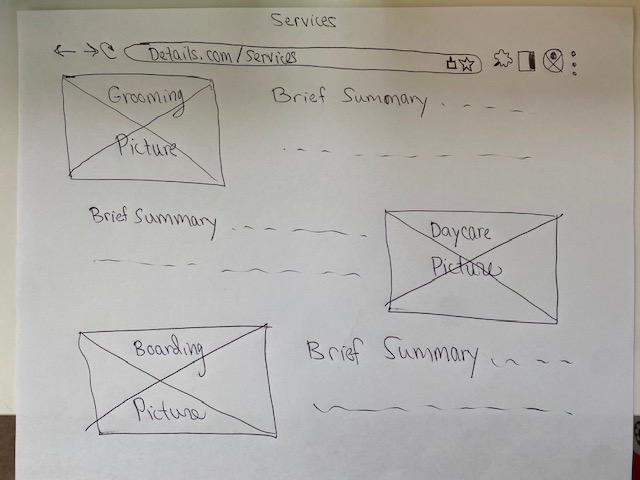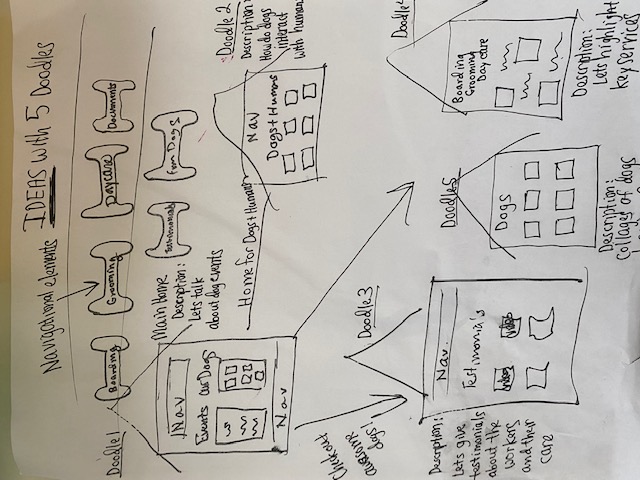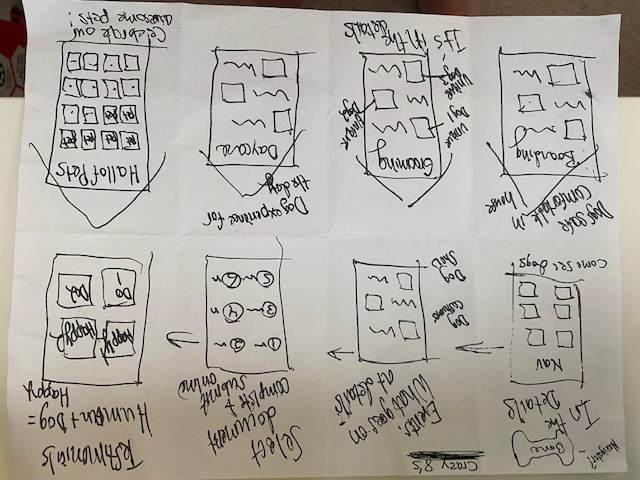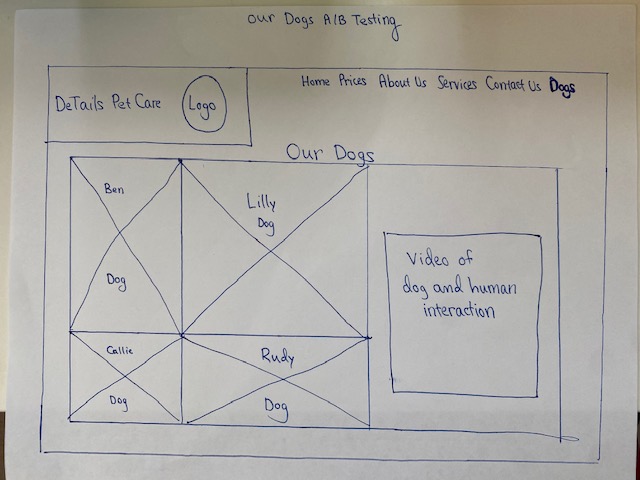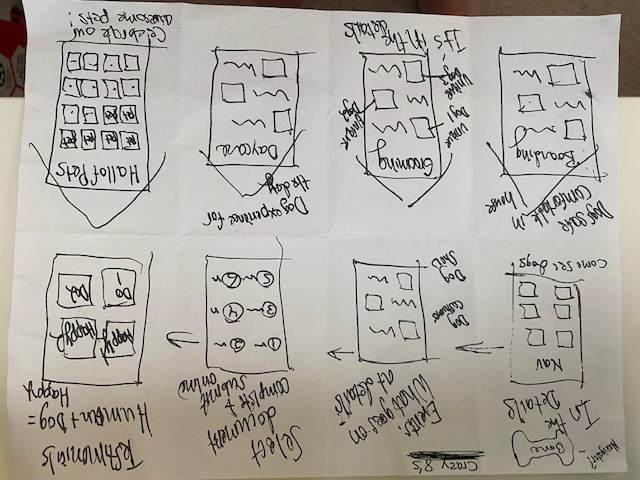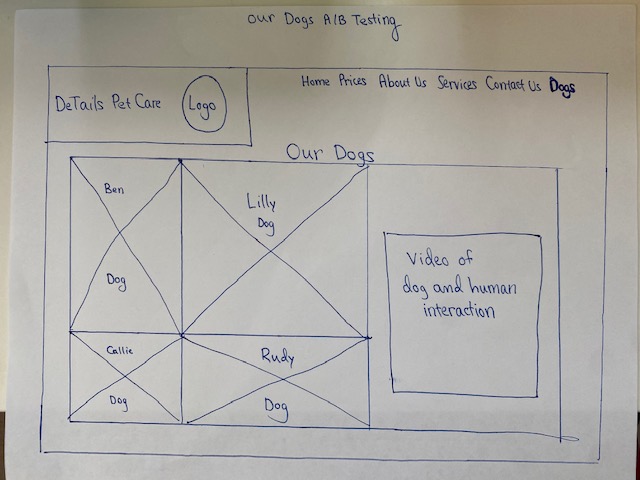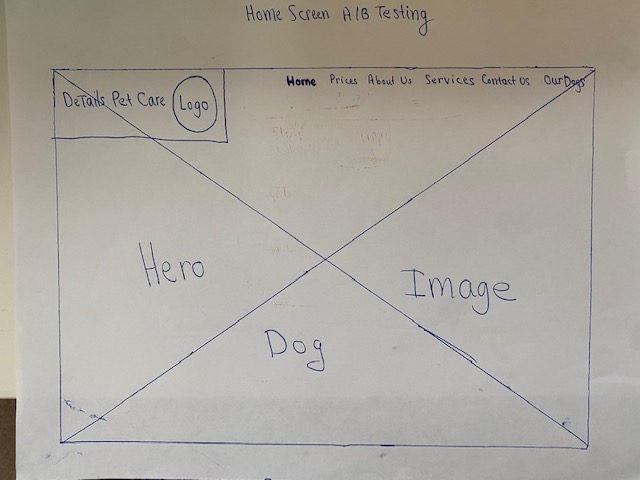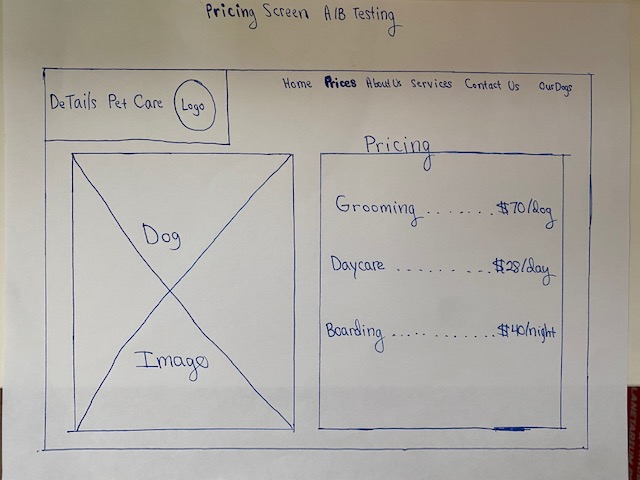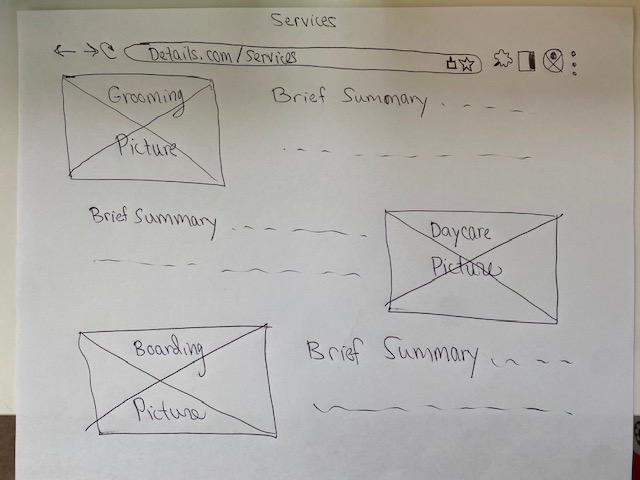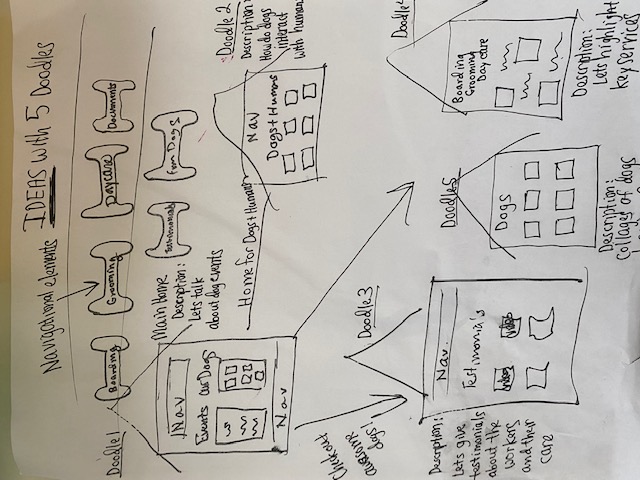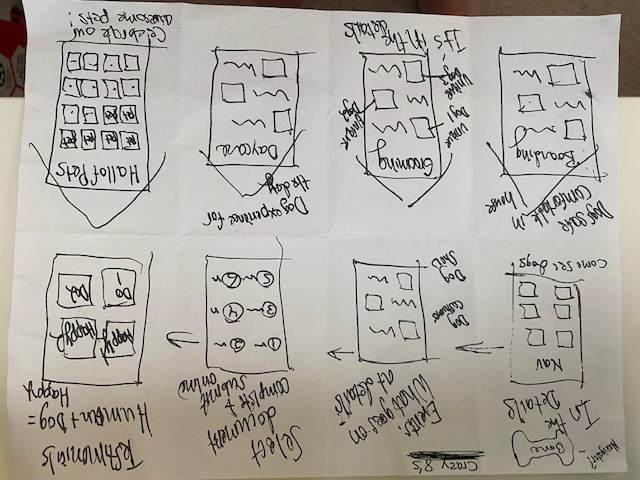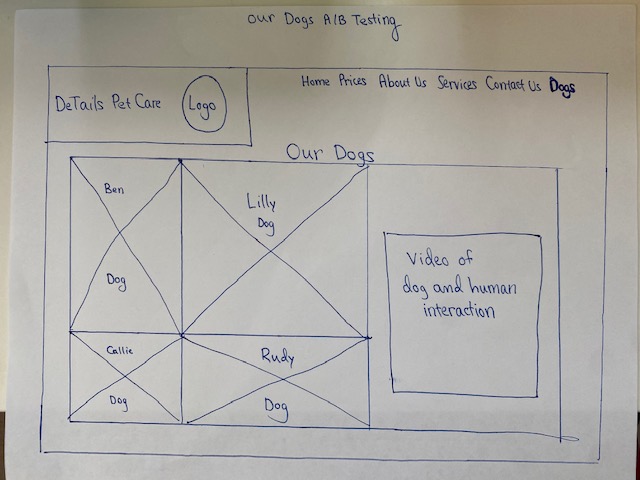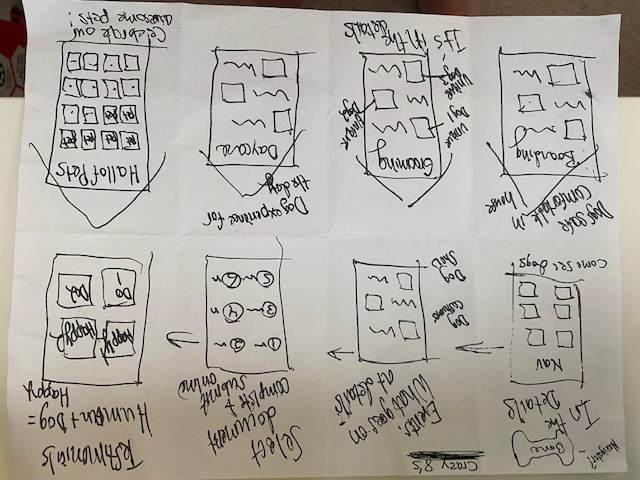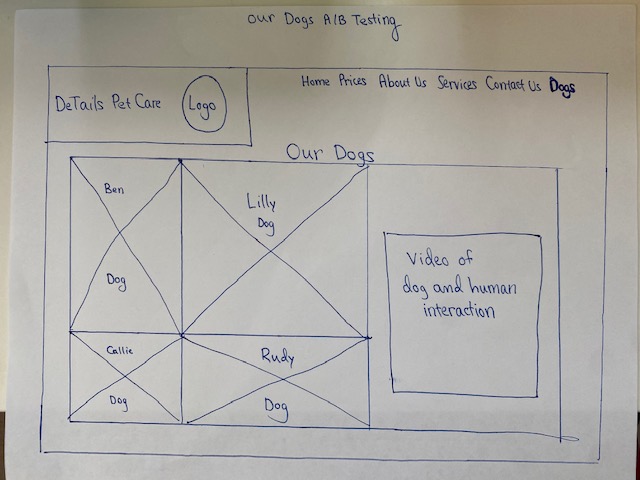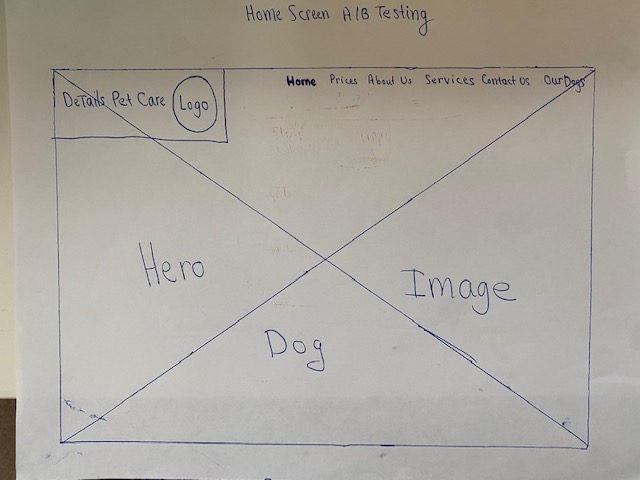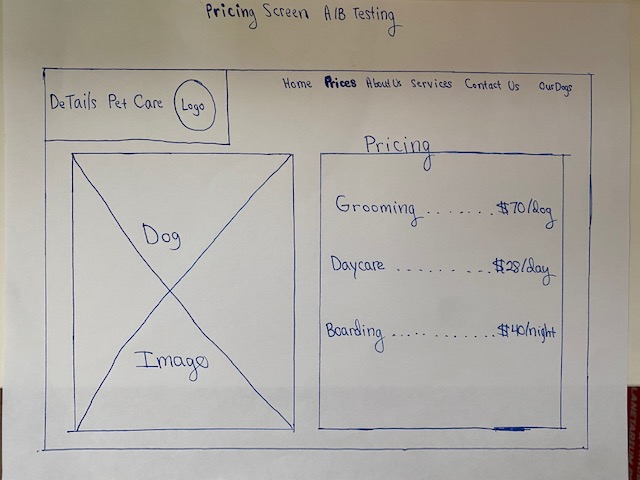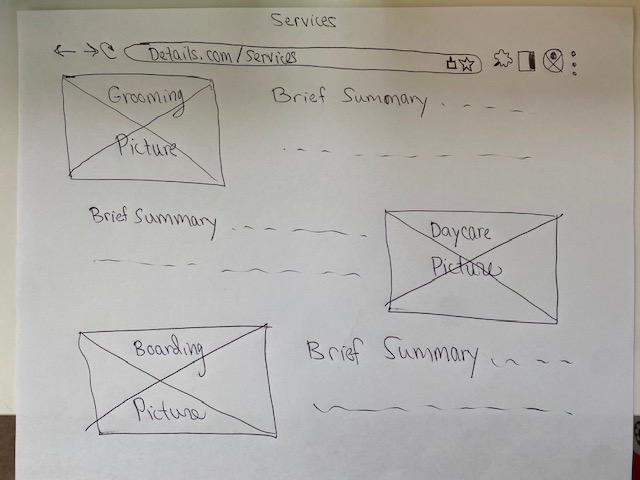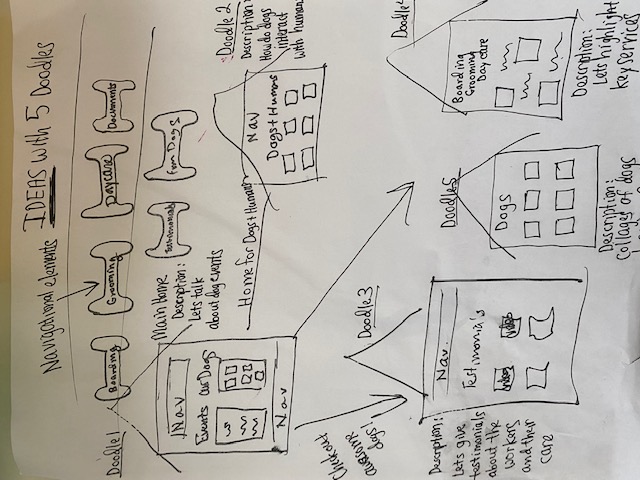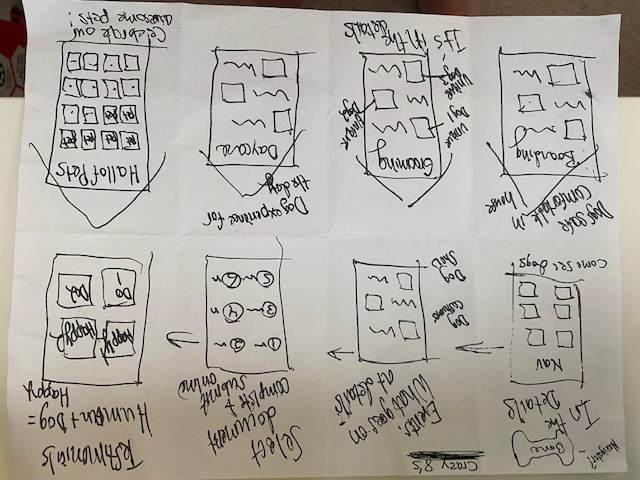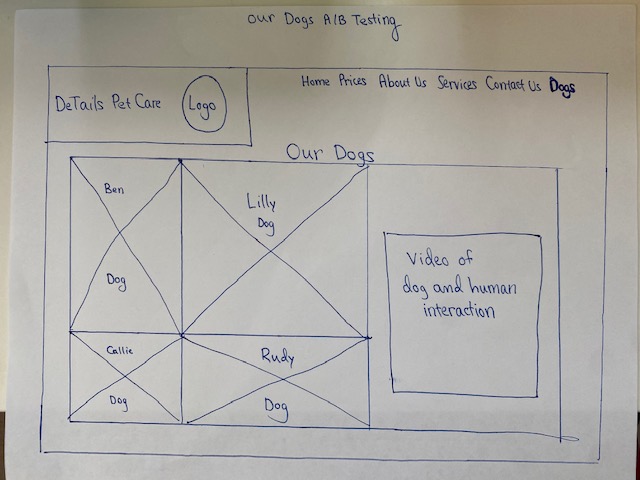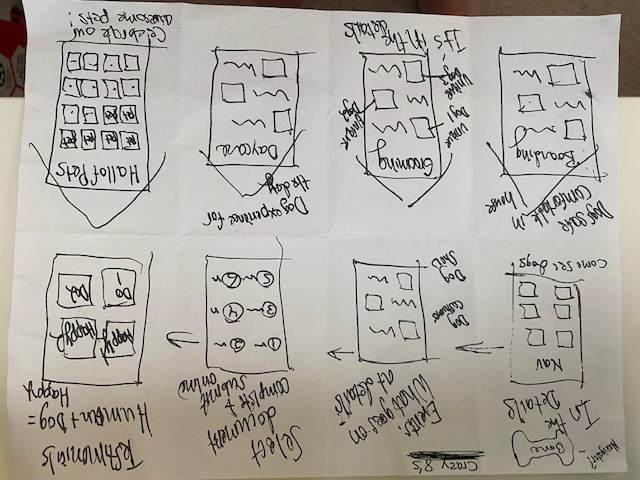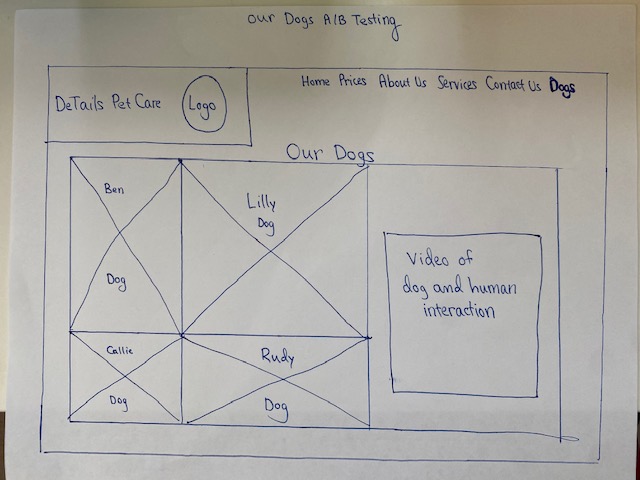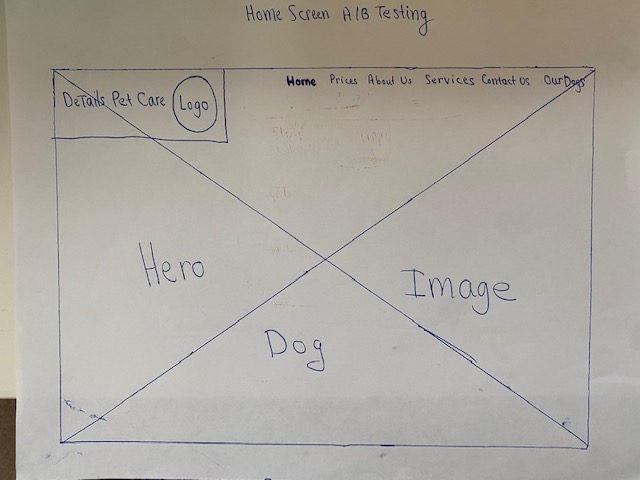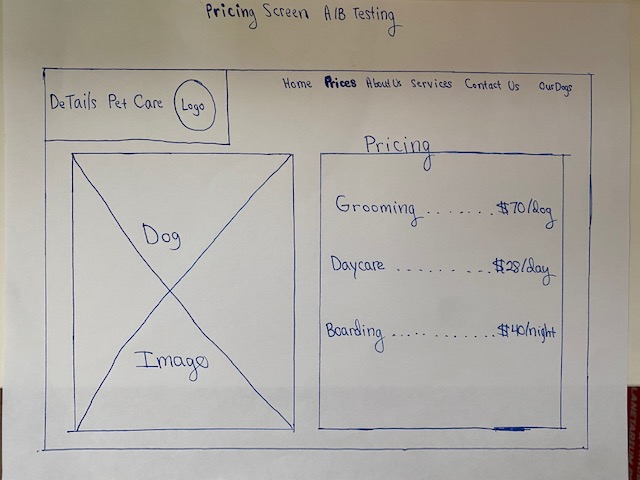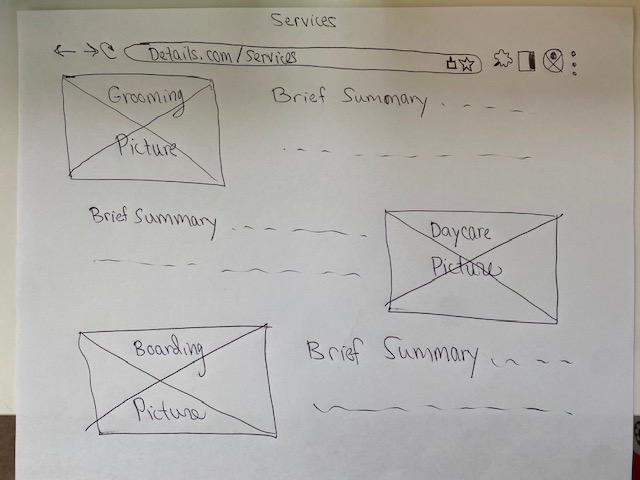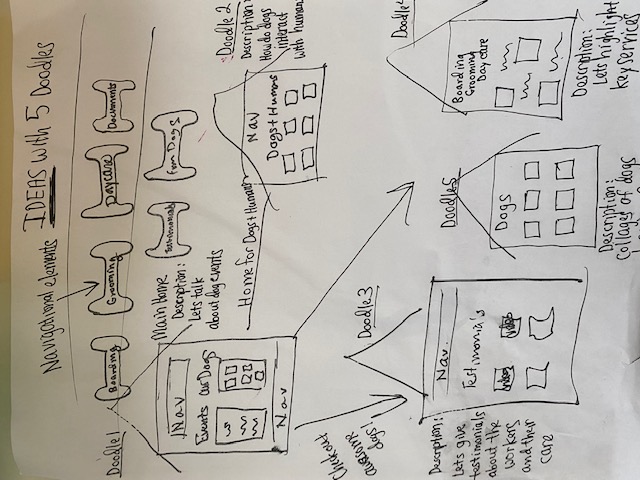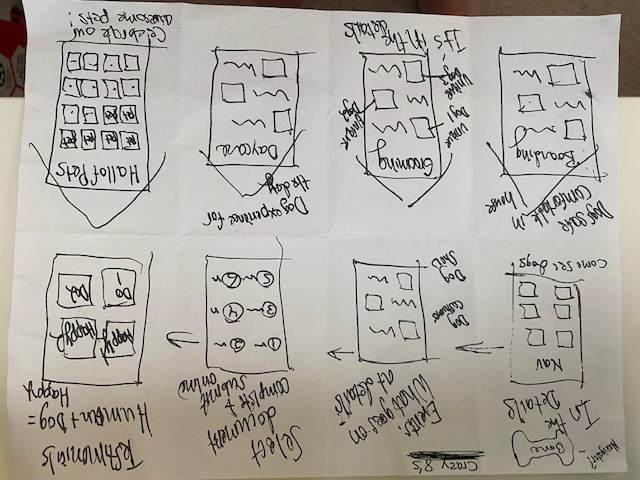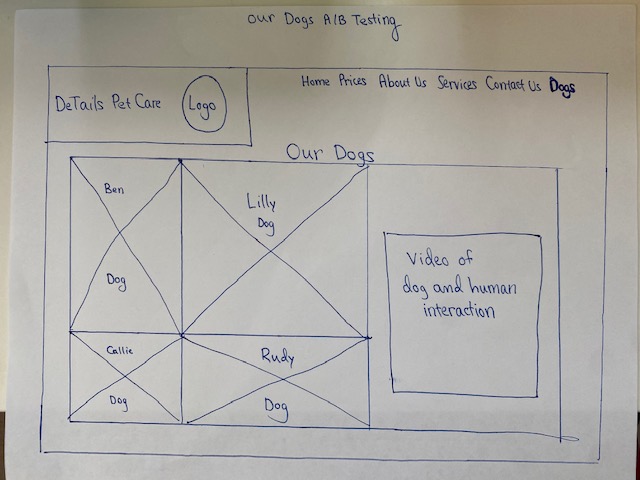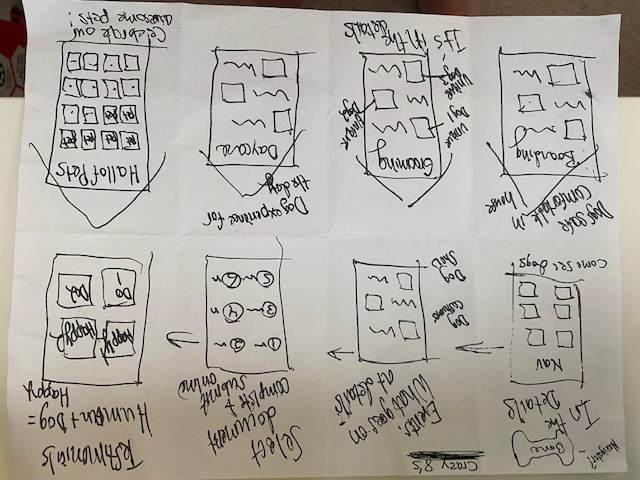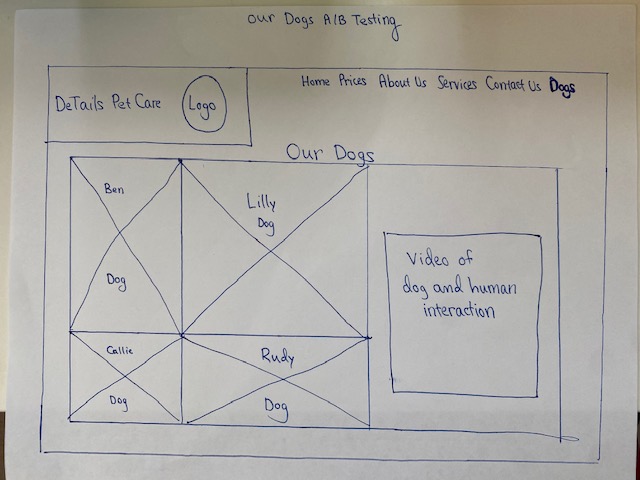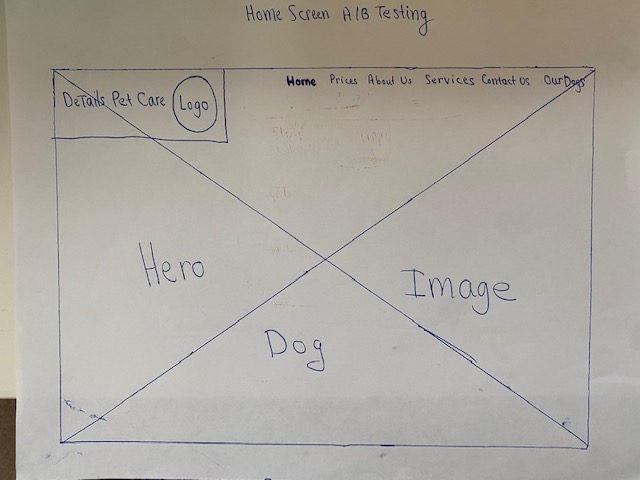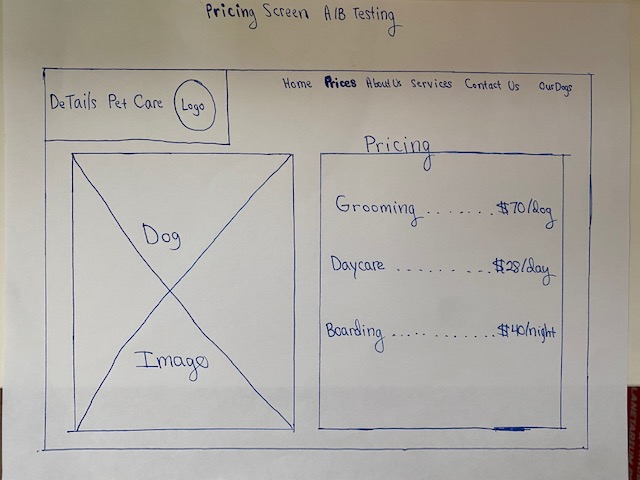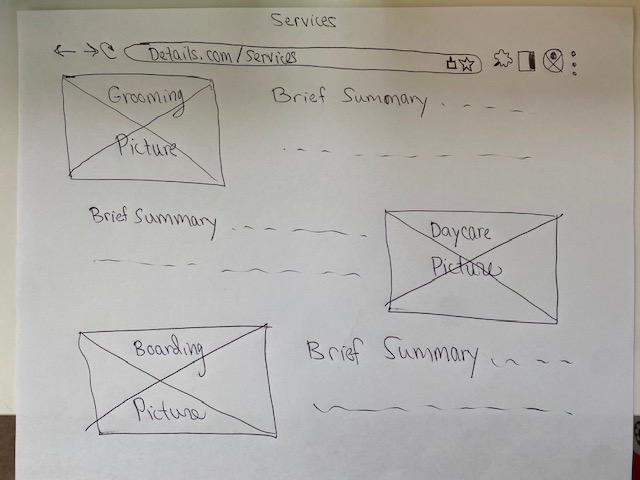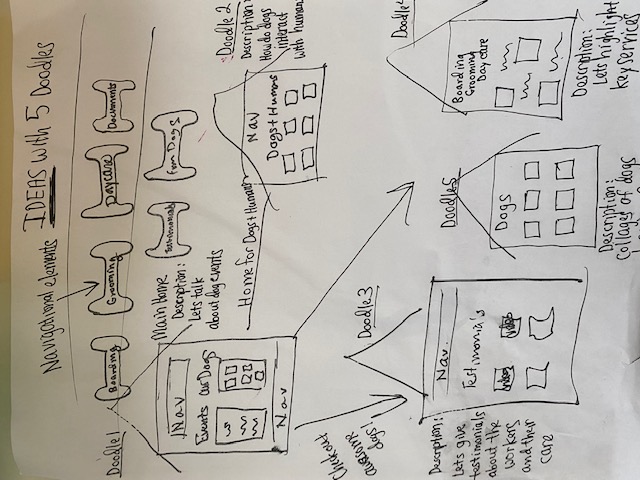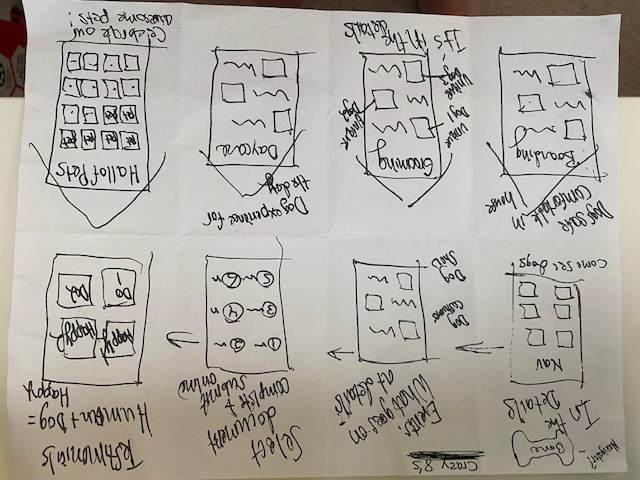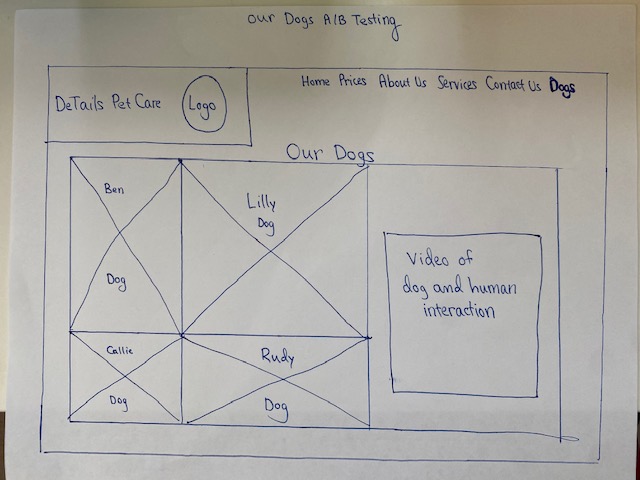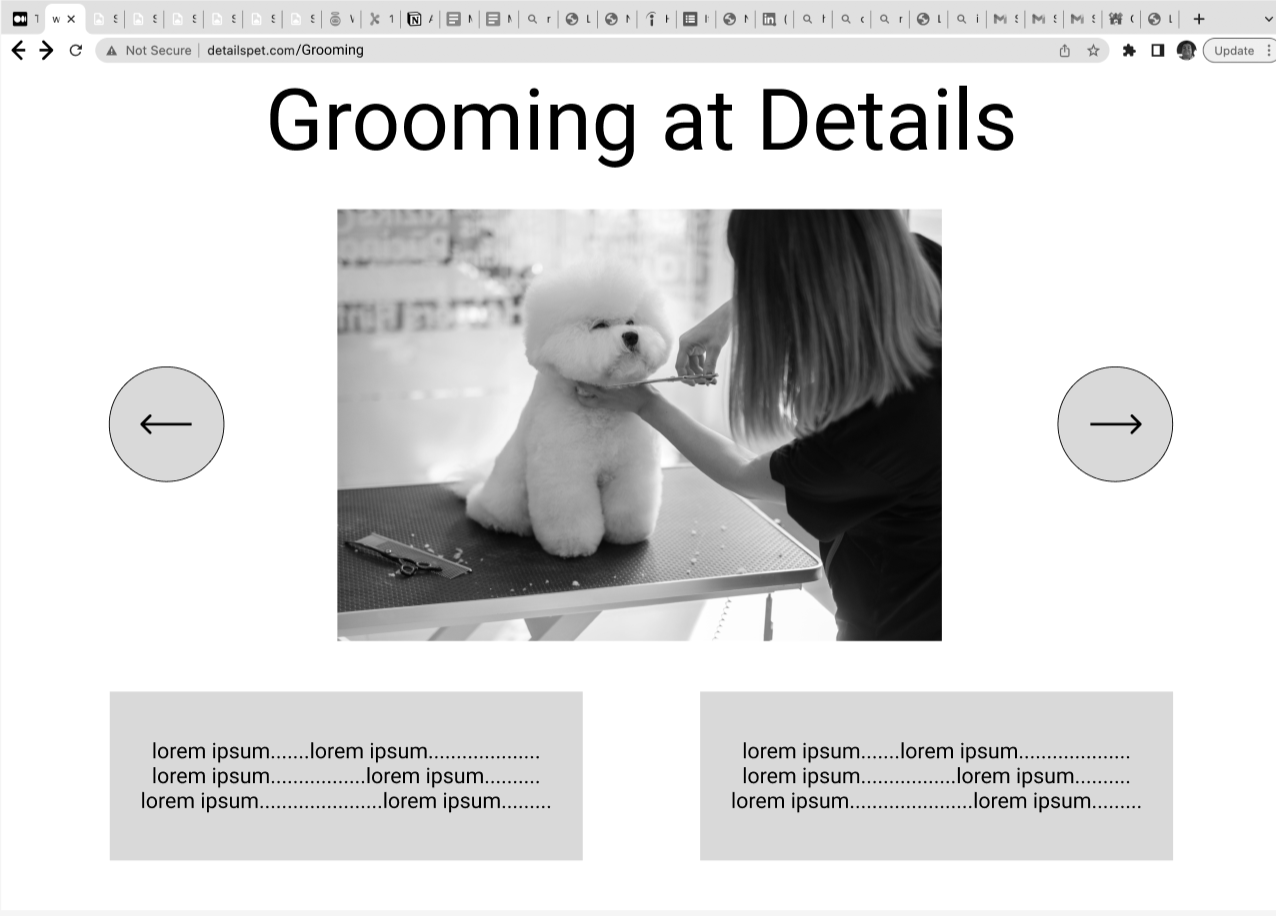 Wireframes
Using Figma, I translated my first sketches into low-fidelity wireframes. Then, I improved them by adding a few relevant stock images. At this stage, the wireframes were defined enough for some user preference testing. Based on 4 tests, I've made a few alternations and moved on to creating high-fidelity wireframes and prototypes.
Usability Testing
I created a fully-functional, high-fidelity prototype of the new flows using Figma. At the same time, we started recruiting subjects for the test who fit our criteria. We did 4 usability tests in the first round and 3 after iterating, using User Brain, on the issues that we've identified:



UI Design
Once the usability issues were resolved, I moved on to design the final screens in Figma. My goal was to create a visual identity that's aligned with the brand's values and message, which is: "celebrating the human and dog relationship". Also, I've checked the competition and took a deep dive into my catalog of references for inspiration. The final design takes the users pain points about price, location, and caring into account.
Next steps
The plan is to continue to monitor the website and continue to run usability tests, thus increasing the intuitiveness and addressing pain points. KPI's, primarily using acquisition metrics, and other measuring data will be used to see how the site is performing.
Learnings
I learned that pet lovers like to have a concept of fun when exploring information about pets. In addition, this provided a great opportunity to work with coding elements and website performance metrics.
Thank you for reading my case study!
Want to work with me? Feel free to contact me!
...or just say hello on my social media.